Today is an anniversary of an invasion that took place in Kentucky in 1862. Kentucky, of course, remained loyal to the Union during the Civil War, one of three "border states" (the other two being Missouri and Maryland) where slavery was legal and practiced before the war, but where the elected state governments did not vote to secede along with the rest of the South.
Of course, there were many in Kentucky who supported the southern "cause", and Kentucky was responsible for troops serving on both sides during the war.
However, prior to this day in 1862, the state had remained under the control of forces of the United States. That began to be questionable when, on August 14, 1862, forces under the command of rebel General Edmund Kirby Smith began an "invasion" of the state through the Cumberland Gap area in order to draw Union troops out of Tennessee, and also to garner support in Kentucky.
The Blue Grass state had been invaded before, of course. Native Americans living there would have considered the steady influx of European settlers in the previous centuries as an invasion. And in previous eras various Native American tribes had invaded the lands of each other in the same region, notably the incursions of Iroquois from the North east.
But this week another invasion is taking place, spearheaded again by intruders from Tennessee. :-)
Today one of our best school show performers is set up in a school in Tennessee, where he lives and spends his summers, but later this week he will cross the border, again not far from the Cumberland Gap, in order to begin performances in Kentucky.
David Mitchell, the creator and performer behind four of our great school shows is starting this years tour in Tennessee and Kentucky. David carries with him the remarkable Imathimation and Reading: More Than Words assemblies but also carries a perfectly superb Ben Franklin assembly. You really have to see Dave as Ben to believe it, but he is fantastic! And, of course, Mr. Mitchell also carries his best known program Stronger Than a Bully anti bullying assembly, which was such an incredible hit last year. Dave has spent the summer putting the finishing touches to Stronger Than a Bully 2, which is available this year to schools that loved his program last year and are inviting him back again this year.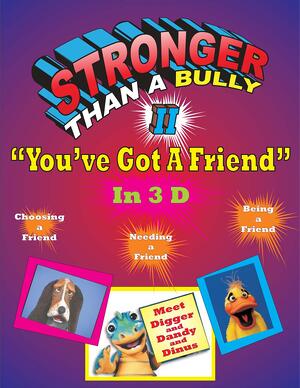 But Dave is just the tip of the spear! The Mobile Ed "invasion" of Kentucky will continue in August and September with forays in the state by tours carrying several other great programs including our amazing Sky Dome Planetarium, The Earth Dome, live animal programs, science shows and on and on! We are very pleased by the response our school shows have received from kentucky schools in the past, and from schools all over the state, from Louisville to Hopkinsville, and from Pikeville to Paducah! Our performers love the sweet, good-natured and hospitable people of this great state, and we are very happy to be able to mount another invasion this year!
Now, to be fair, Mobile Ed invades many states every year. We visit more than thirty states with our educational school shows. Chances are good that we will be coming to a school near you.
If you are looking for ideas for school assemblies, give us a call! We would love to "invade" your school, and we promise you will be glad we did!
Geoff Beauchamp is the Regional Manager of Mobile Ed Productions where "Education Through Entertainment" has been the guiding principal since 1979. Mobile Ed Productions produces and markets quality educational school assembly programs in the fields of science, history, writing, astronomy, natural science, mathematics, character issues and a variety of other curriculum based areas. In addition, Mr. Beauchamp is a professional actor with 30 years of experience in film, television and on stage. He created and still performs occasionally in Mobile Ed's THE LIVING LINCOLN