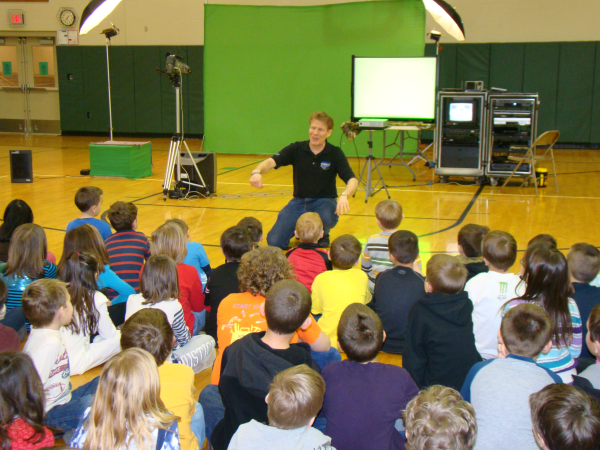 For many years we have brought great school shows to kids all over the country. But, of course, the kids don't get to select the shows. Instead we work with a representative from the school to do that. We set up our school shows through many different people. Often we do so through the school principal. Other times it is a secretary acting on behalf of a principal. Many times it will be a representative from the school PTA or PTO. Occasionally it will be a teacher. And they all do their scheduling in different ways.
Some of our clients are very meticulous, and know exactly what show they want and sometimes even the exact date when they want it. Though we try very hard to accommodate them, this is often difficult, as tours are not in every state at all times. Usually they are only available at certain times as they pass through a given area. But other clients are very laid back, simply booking whatever sounds like fun until they have scheduled the requisite number for the year, or until they have run out of funding. To us, this represents a huge missed opportunity.
First, not all school shows are created equally.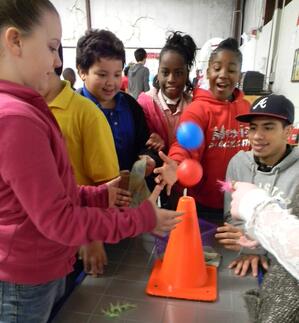 Some school shows are a lot of fun and offer very high excitement and entertainment value, but in no way support the curriculum. While a fun break from the typical educational day, these shows are like candy, in that they are momentarily pleasing but offer no real sustenance.
Next, there are the programs that are educational but … well … boring. Hmmm. Might as well stay in class.
There are author visits, too. Though sometimes a good way to promote reading, authors are often hard to get a hold of, as you must usually work through a literary agent in order to secure a date, and then, the price if often very high. At least with author visits, the school does have the
great "opportunity" to purchase books written by the author in question, and usually to also have said books signed by the author.
But we are of the mind that if you are going to take your kids out of valuable class time, then it ought to be for something educational that augments and supports the curriculum they are supposed to be learning. And in order for them to pay attention it ought to be dynamic, entertaining and fun as well.
So, to maximize the value of your school shows, the first step is to select the right show. Something like a planetarium, or an slam bam chemistry show with explosions and cool experiments, or, in a different area, perhaps the spell weaving of a magnificent person from the past, regaling your kids with the illuminating events that forged the world in which we live.
But other factors can also serve to give you the most bang for your buck.
Character Ed programs and anti bullying school shows, though valuable at any time, are especially useful early in the year. A historical character like Abraham Lincoln is best served up close to a date of significance in the life of that character, as would be the same Lincoln school show in February, or a Martin Luther King show in January near the King holiday.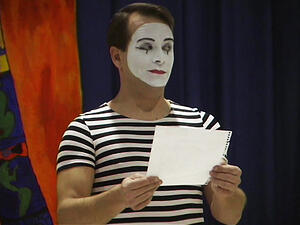 But these are fairly obvious connections. A less apparent connection can be made between school shows and PTA or PTO membership building and community strengthening. Say you schedule an event at the school, and then arrange for a reprise of the performance that evening as part of a Family Night. The students, having had a great time at the show during the day, may be counted upon to want to return for the evening. They may well be able to persuade possibly reluctant parents to return, providing an opportunity to enlist them in other events. We have seen this proven effective many times with our programs, and in particular with our Young Authors Day, a very strong alternative to those expensive author visits we mentioned before. Here, a classical mime performs short stories for the students before encouraging them to try writing some of their own. In the afternoon, the same Mime performs for the children (and to their delight) the stories that they wrote that morning. It is always a huge hit with kids and teachers alike. Scheduling a reprise of the performance in the evening virtually promises a good turnout. Children who experienced the thrill of watching their own story performed are sure to drag … ooops... I mean persuade... their parents to return that night so they can show them what they have done. But just as surely, children whose stories were not performed are equally likely to entice their parents to come, armed with the promise that some as yet unperformed stories will be part of the evening (and it could well be theirs!).
One last suggestion involves booking a day of science assemblies and hands on workshops, such as that available with Physics is Fun or Kidz Science Safari. Here, parent volunteers are required of the school in order to assist with the workshops throughout the day. The parents that volunteer find that they have as much fun during the day as the kids themselves do! The parents are certain to talk to other parents in the days and weeks that follow, and to spread the word about the cool "events" sponsored by the PTO or PTA thus ensuring a continued flow of monetary contributions and a steady flow of volunteers for other events!
So, you see, a super cool school show can serve many purposes! Give us a call today and we can help you find a great program designed to specifically meet the many and varied needs of your school!
Geoff Beauchamp is the Regional Manager of Mobile Ed Productions where "Education Through Entertainment" has been the guiding principal since 1979. Mobile Ed Productions produces and markets quality educational school assembly programs in the fields of science, history, writing, astronomy, natural science, mathematics, character issues and a variety of other curriculum based areas. In addition, Mr. Beauchamp is a professional actor with 30 years of experience in film, television and on stage. He created and still performs occasionally in Mobile Ed's THE LIVING LINCOLN