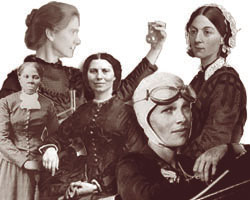 With March coming up you should know about a great midwest school show, perfect for celebrating Women's History Month. As you are aware, we often write about Abraham Lincoln school assemblies, and Martin Luther King school shows, or about Frederick Douglas assembly programs or school shows about Ben Franklin. It seems like it is always the famous men who get all the attention. Several years ago we decided this just wasn't fair! So we created a great school assembly about a bunch of famous women from history. I guess you might call this one "Herstory" !
THEY MADE A DIFFERENCE is Mobile Ed's acclaimed school show about famous women in history.
Of course writing a program is one thing, but finding the right performer is another.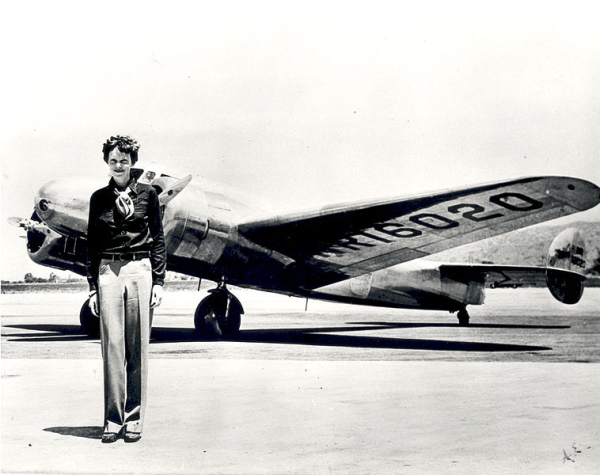 We did all the research and writing to create a program featuring Amelia Earhart and Clara Barton, Annie Sullivan and Helen Keller, Harriett Tubman and Eleanor Roosevelt, but until it is performed you cannot know what will work and what will not.
Enter Kathleen Day, a wonderful actress from Springfield, Ohio, of whom I have already written in a previous blog about The Earth Dome (AKA Earth Balloon) (Kathleen Day and The Earth Dome School Assemblies in the Midwest). Kathleen took THEY MADE A DIFFERENCE and made it work beautifully. She too "made a difference"! She portrays three wonderful women while referencing and discussing many others, all the while backed up by slides showing the real women and places being discussed. This great school show is a perfect way to enhance any schools celebration of Women's History Month in March.
Kathleen, being an Ohio native, is strictly a Midwest school assembly. She tours her school show through Ohio, Michigan, Illinois, Indiana, Kentucky and the western parts of Pennsylvania, with occasional forays as far north as Wisconsin and as far west as St. Louis. For schools outside the midwest school assemblies are handled by two other talented presenters. In California Karen Lorshbough is a delightful counterpart to Kathleen in the midwest, while on the east Coast the school assembly duties are handled by Lluana Jones. Both are equally wonderful.
But for Ohio school assemblies or Michigan school assemblies, for school shows in Illinois or assembly programs in Indiana, Kathleen is a great choice and will do a great job of helping your kids fully understand some of the marvelous contributions made by women over the years!
Geoff Beauchamp is the Regional Manager of Mobile Ed Productions where "Education Through Entertainment" has been the guiding principal since 1979. Mobile Ed Productions produces and markets quality educational school assembly programs in the fields of science, history, writing, astronomy, natural science, mathematics, character issues and a variety of other curriculum based areas. In addition, Mr. Beauchamp is a professional actor with 30 years of experience in film, television and on stage. He created and still performs occasionally in Mobile Ed's THE LIVING LINCOLN