Hey dads! Remember when we kicked all the moms off the blog for the day last month? Well, now it's your turn! Off you go -- we have secret Fathers Day planning to do over here!
...okay, did the dads all leave? Just us moms and kids here now? Phew, okay, did you guys forget Fathers Day this year? It's June 17th! So soon!
...just me, huh?
Well, here are some ideas for those of you who weren't on top of it, and are looking for ways to make Dad's day special without having to involve fishing or the remote control.
Make a Card: No, we're not just recycling our Mothers' Day ideas! Dads appreciate homemade cards, too -- even a picture he can hang up in his workspace is a wonderful idea for working fathers. Try drawing a picture of a special memory you share with Dad, or write him a story about something you did together that you enjoyed. A specific memory can be a lot more touching than a simple "I love you, Dad!" (though those will never hurt, either!)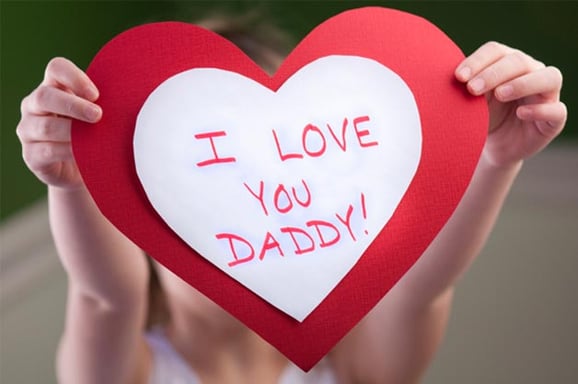 Get Involved: Does Dad have a hobby? Seek out a kid-friendly version of that hobby for a special weekend with Dad and the kiddos -- take him to a sporting event, get a video game the whole family can enjoy, introduce the kids to fishing (I know, I know, we said no fishing, but if that's what he's into, you gotta meet him there.)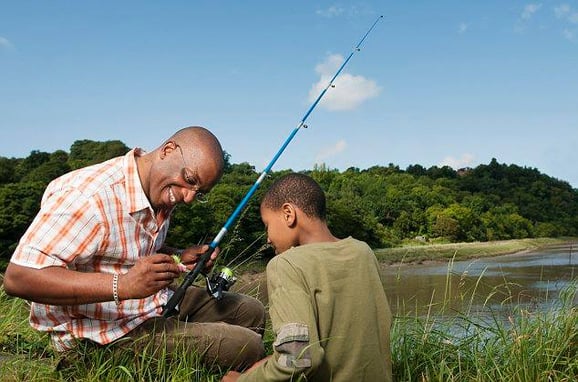 Find an Arcade: Many dads nowadays look back fondly on the media that was available to them when they were their kids' age -- and our current culture certainly reflects that! '80s and '90s nostalgia is making a serious comeback, and it's worth looking into whether your city has a retro arcade where Dad can play Pac-Man, Burgertime, and NFL Blitz like he used to.
Watch a Movie: Similarly -- and with the added bonus of not necessarily having to leave your home -- find a movie that Dad enjoyed when he was the same age the kids are now, and introduce them to it! Some great family movies that span generations include:
Star Wars

The Goonies

The Sandlot

Labyrinth

The Dark Crystal

Indiana Jones (every Dad secretly wants to be Indiana Jones)

The Princess Bride

Ghostbusters

Short Circuit

Benji
(As always, please use your discretion -- some of these might be a little scary for younger kids!)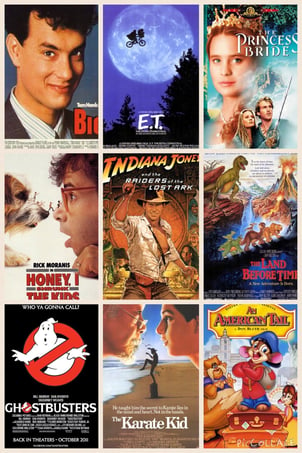 Happy Fathers Day to all the dads, granddads, big brothers, fun-bachelor-uncles-who-are-like-a-dad, and father figures out there! (And our feelings won't be hurt if you look at this list and decide that what you'd really like this Father's Day is just to take a nap in some peace and quiet -- we can wait!)