Pennsylvania School Assembly Programs 2012-2013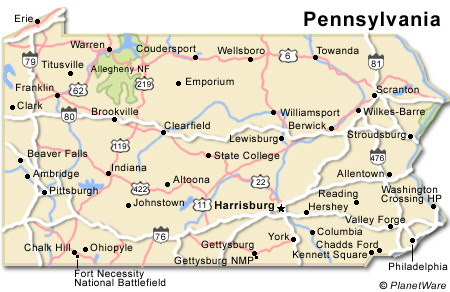 New School Assemblies for 2012-2013
The Treasure of The Six Traits (An Adventure In Writing)

Books Made The Man: Lincoln and Reading

Sky Dome Planetarium (Comments) - Astronomy
Animals and The Environment - Natural Science/Live Animals
Reptiles Are Cool - Natural Science/Live Animals
Stronger Than A Bully - Anti Bullying
Inspector Iwannano Show - Character Counts
The Magic of Science - Science
The Earth Dome (Comments) - Earth Science
The Living Abe Lincoln - Social Studies
Benjamin Franklin (Comments) - Science/Social Studies
Thomas Edison - Science/Social Studies
Frederick Douglass - Social Studies
Dr. Martin Luther King, Jr. - Social Studies
Women In History - Social Studies
Mime Time - Performing Arts
The Invisible Wonder:Air! - Science
Forces and Motion - Science
Physics Is Fun - Science
Imathimation - Math
Lights, Camera, Action - Television Production
Reading: More Than Words - Reading
Young Authors Day (Comments) - Creative Writing
Recent Articles Regarding Pennsylvania School Assemblies
Midwest School Assembly Performer Acts Out in Pennsylvania
Posted by Geoff Beauchamp on Thu, Mar 03, 2011 @ 08:04 AM
School assembly audiences across the Midwest and on the East Coast are likely familiar with a great school assembly performer from Mobile Ed Productions named Robert Pirtle. Robert comes to us from Memphis, Tennessee and is a multitalented individual who offers schools a variety of school assemblies including Bodyworks (a program on human anatomy), The Magic of Science, Martin Luther King and Frederick Douglas. However, Robert is also a very skilled mime and carries our two mime based programs Young Authors Day (Creative Writing) as well as Mime Time a simple exploration of the entertainment and cultural arts wonders inherent in the practice of classical mime.

Robert was recently touring his school assemblies through the Midwest and found himself performing his Young Authors Day school assembly at Meridian Elementary in Butler, Pennsylvania. A reporter from the local newspaper... Read the whole article.
Earth Balloon in The News - School Assemblies in Pennsylvania
Mobile Ed school assemblies are in the news again! Recently our earth balloon school assembly - The Earth Dome - visited students at Mowrey Elementary in Pennsylvania. Nancy Mace a reporter with The Record Herald reported on the visit.
Our Earth Balloon is always well received and the kids at Mowrey loved the program, too!... Read the whole article!
Portable Planetarium Tours in Michigan, Ohio and Midwestern Schools
More tours of Sky Dome portable planetarium in the Midwest brings greater opportunity for Pennsylvania schools! ... Read the article!