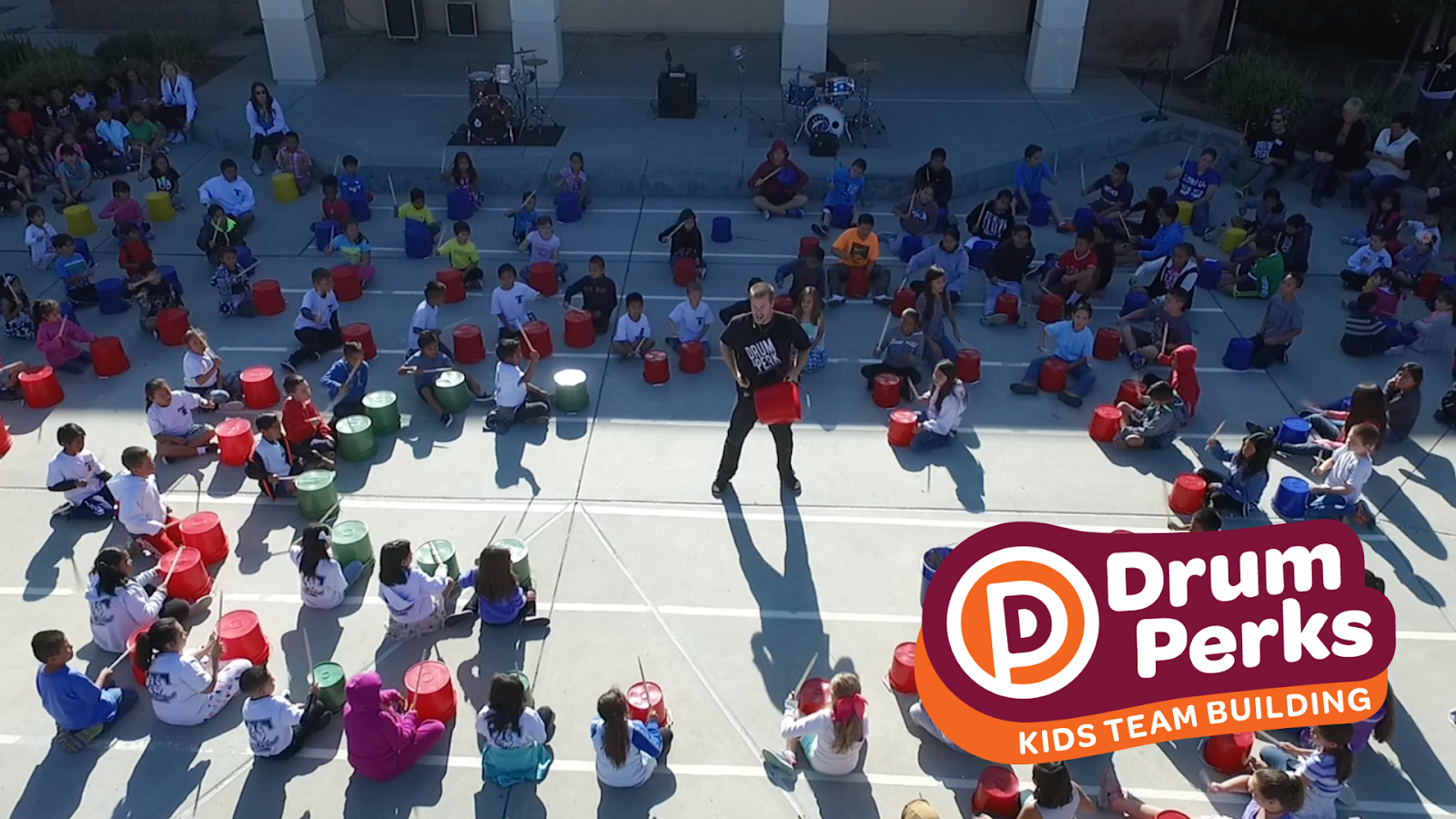 Feel the Power of Teamwork as Students Learn About Best Effort, Respect, and Focus!
DrumPerks combines the joy of teamwork with drumming to exercise several important core values: best effort, respect, and focus. In each session, participants will enjoy an energizing drumming performance, learn about world cultures, and practice being team members and leaders. This program encourages students to build growth mindsets and leadership skills while appreciating different cultures and music.
Our DrumPerks program is designed to foster Social and Emotional Learning (SEL), student engagement, and a sense of community. Audience members become participants in this interactive show where they can practice being excellent team members and musicians. The end of each session includes a group drum performance practicing teamwork! Teaching important interpersonal skills with exciting musical participation keeps students engaged and ready to learn throughout this program.
DrumPerks is fitting for students of all ages and can host up to 180 students simultaneously.
"DrumPerks is a high-energy total student engagement rhythm/percussion performance... It's like a mini STOMP performance with elementary school children. A must-see performance."
- Taylor Elementary, Santa Maria, CA