Take Back Your Voice Tackles One of the Most Difficult and Ubiquitous Issues Our Students Face Today with Music, Humor, and Audience Participation.
The performing group FLINTFACE focuses on addressing mental health in an age-appropriate and upbeat manner during this concert-like assembly. This encouraging program was designed with the help of counselors, mental health professionals, teachers, and principals across the country to create a positive and inspiring message that focuses on resilience, healthy coping mechanisms, asking for help, and using your voice to speak up.
Take Back Your Voice delivers important content while being respectful of the audience. We do not discuss the subjects of mental health and self-harm directly or use provocative and triggering terms. Instead, this program is designed to empower students to take control of their different emotions through coping mechanisms and community. Music and song create a welcoming environment for students to learn emotional skills.
GRADES K-5: We address feelings and emotions through songs and activities. The main point of the program focuses on how feelings are normal and natural. We want to encourage students to express emotions when needed by finding safe adults to talk with.
GRADES 6-12: The performance and conversations focus on healthy coping skills and emotional expression, such as asking for help, giving yourself grace, and finding creative outlets. Students this age enjoy a concert-style performance where students are engaged in the topic.
COLLEGE & UP: This concert-style performance holds an open forum for discussion while including age-appropriate encouragement and healthy coping skills. The audience is left inspired after the performance and equipped with tools to manage their mental health.
Take Back Your Voice visits schools, youth organizations, churches, colleges, and more!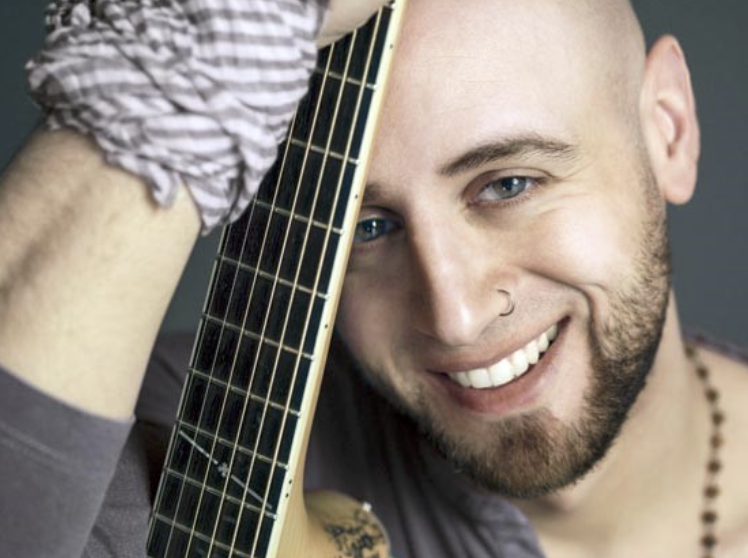 "The beautiful thing about losing it all is there's nothing left to lose at all... Hit bottom hard enough, and you bounce."
~ FLINTFACE