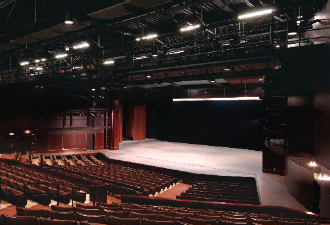 Well, the time is getting close!
Every year in late August we make the trek from our office in Michigan over to Skokie, Illinois, to set up shop for a day at the North Shore Center for the Performing Arts. There, for one great day, we join with all the very best (and a few not so good) school assembly performers who make their programs available to schools in the Greater Chicago Area. On a single day, school representatives have an opportunity to meet, talk to and audition an entire roster of really great school show performers offering a wide array of amazing shows.
This year the event, known for years as "Center East", will take place on August 29, from 830 AM until roughly 330 PM, at the North Shore Center, located at 9501 Skokie Boulevard in beautiful Skokie, Illinois.
Of course, you don't really need to visit the Showcase to have access to a wide array of the very best school assembly performers. All you really need to do is visit our website where you will find more than thirty different high quality programs covering almost every educational, curriculum based assembly topic possible, and all performed by the very best presenters anywhere.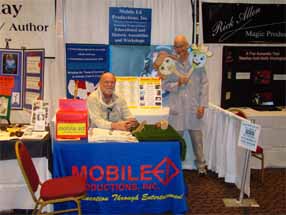 But, we hope you will visit us at our booth at the Showcase, simply because we would love to meet you! And you will want to meet some of the Mobile Ed personnel who will be there to speak with you that day. In addition to myself, Ryan Thompson, son of Larry Thompson, the founder and owner of Mobile Ed, will be there representing our company, as will at least two of our best performers. Jeff Hoge and Dick Buchholz have promised to spend the day with us. Both are resident in the Chicago area for most of the year and so are available to our North East Illinois clients for the better part of the year. Dick, of course, is well known across the country as one of the preeminent live animal experts in the business. Dick presents two of our Natural Science shows, and is a wonderful asset to schools in Chicago. And Mr. Hoge is also a wonderful and very versatile performer, offering Chicago schools a personal inventory of seven different exciting shows. Jeff not only performs as both Abraham Lincoln and Mark Twain, he also brings a fantastic show called Young Authors Day to Illinois schools as well as an equally wonderful Mime Time. But he doesn't stop there! Schools may also invite Jeff in with one of his two super cool science shows – Crime Scene Science and Our Changing Climate.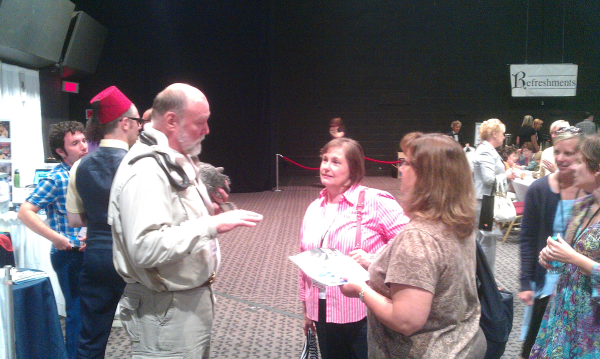 And, if we are lucky, we may even get a visit from Mr. Tom Swenson, a long time Mobile Ed veteran who is based a little further west, in Iowa, but who is also available to bring several shows to schools in parts of Illinois and Wisconsin. Tom offers Lincoln, Twain, Edison and our brand new reading show Books Made The Man.
So, if you are a representative for a school in or near Chicago, do yourself a favor and get registered to come and meet all of us at Skokie. There really is no better way to schedule a season of sure fire school shows for your school! We promise you a really great day, and a really great season!
Geoff Beauchamp is the Regional Manager of Mobile Ed Productions where "Education Through Entertainment" has been the guiding principal since 1979. Mobile Ed Productions produces and markets quality educational school assembly programs in the fields of science, history, writing, astronomy, natural science, mathematics, character issues and a variety of other curriculum based areas. In addition, Mr. Beauchamp is a professional actor with 30 years of experience in film, television and on stage. He created and still performs occasionally in Mobile Ed's THE LIVING LINCOLN