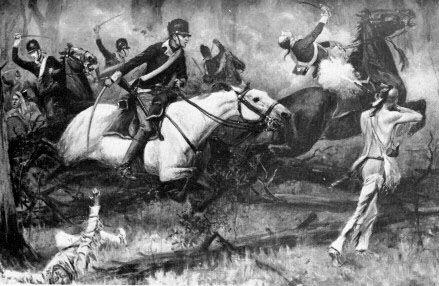 Henry Ford used to say that museums were all filled with the wrong stuff. He wanted museums to be about machines and technology, so he created his own, the renowned Henry Ford Museum in Dearborn, Michigan. And it is true that most historical museums and books are filled with information much of which is concerned with who was fighting whom at different times in the past. But, sadly, history is full of war and battles. It is a large part of the story of mankind,
Today marks an important anniversary of just such a battle. It marked a turning point between the European settlers in the Ohio valley and the Native Americans who were trying to stem the invasion of their territory and the threat to their way of life. As we all know, that story did not end well for the Native Americans.
Various tribes and combined in a coalition (The Western Confederacy) to battle the Europeans, and had had success. But on this date in 1794, that changed forever.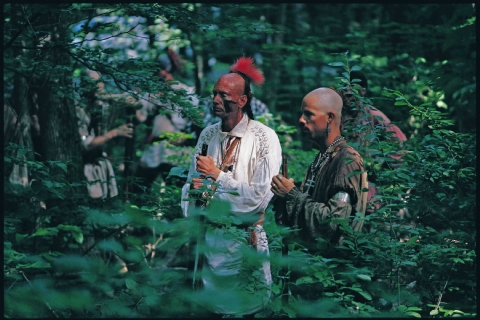 Under the direction of General "Mad" Anthony Wayne, a well trained force of more than 4000 fighting men moved north from Cincinnati in 1793, building forts along the way as they traveled.
In the north west portion of Ohio, near present day Toledo, the Indians, under the leadership of Shawnee war chief Blue Jacket, and Delaware leader Buckongahelas, took up a defensive position along the Maumee River. Nearby, a stand of trees had been blown down by a recent storm. The battle that took place there on August 20, 1794 thus became known as The Battle of Fallen Timbers. It was over fairly quickly and the Western Confederacy was defeated. This defeat led to a new treaty, and the ceding of most of Ohio to the United States by the Indian nations.
Today, every student in elementary school in Ohio learns all about this famous battle.
But here at Mobile Ed, we are concerned with making sure that in addition to this important battle those children also learn something about the people who were defeated, and lost their lands and their way of life as Europeans spread across the mid west.
Piankeshaw Trails is a magnificent school show by Sheryl Hartman who is a trained anthropologist and an expert in the history, culture and way of life of the various tribes native to the Ohio Valley, covering the present day states of Ohio, Indiana, Kentucky, Michigan Illinois and more. This show is a teachers dream! Not only does it cover a huge amount of what is mandated in state standards, but it does so in a way that is exciting and intriguing to children.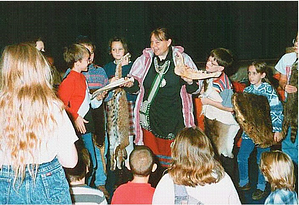 Dressed in traditional Native American clothing from head to foot, Ms. Hartman is a delight, instantly boding with the children as she periodically surprises them by dropping into various Indian languages while introducing them to all the different aspects of the culture and way of life practiced by these first Americans. She even has them tanning hides in the traditional Indian manner using animal organs to process the skins. Yechhh! Gross to me, but to kids? They love this show!
Piankeshaw Trails is available to schools in most midwestern states, and a fabulous experience for schools, not only for it's exceptional educational value, but also as piece of highly entertaining performance art.
I bet even old Mr. Ford would get a kick out of this one!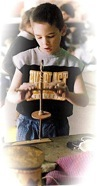 Geoff Beauchamp is the Regional Manager of Mobile Ed Productions where "Education Through Entertainment" has been the guiding principal since 1979. Mobile Ed Productions produces and markets quality educational school assembly programs in the fields of science, history, writing, astronomy, natural science, mathematics, character issues and a variety of other curriculum based areas. In addition, Mr. Beauchamp is a professional actor with 30 years of experience in film, television and on stage. He created and still performs occasionally in Mobile Ed's THE LIVING LINCOLN