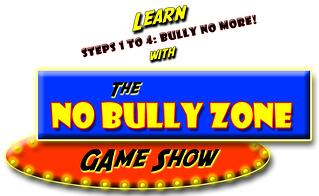 Just a quick little note today.
The No Bully Zone is one of our new programs this year. We are really glad to have it available because demand for Stronger Than a Bully has been overwhelming.
We just got this in from a school in the Cleveland, Ohio area that hosted Greg Carter with The No Bully Zone back in early September right after it hit the road.
"Just wanted to let you know that our "No Bully Zone" Assembly was fantastic back on Sept. 6th! Mr. Carter did such a great job presenting and engaging our students! Our staff also felt it was very good! We give it 4 10's on the report card and would definitely recommend it to other schools in the future!"
So, there you have it! Looks like we have another hit on our hands. And Greg is a great guy. He stopped by the office last week since his tour was passing through our local area and we had a grand time catching up. He loves our team and we are happy to have him on board. In addition to The No Bully Zone, Greg also offers The Treasure of the Six Traits, a writing program, and The Circle of Life, a natural science live animal show.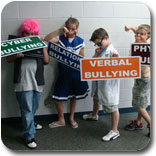 Let us know if you would like to bring one of Greg's shows to your school!
Geoff Beauchamp is the Regional Manager of Mobile Ed Productions where "Education Through Entertainment" has been the guiding principal since 1979. Mobile Ed Productions produces and markets quality educational school assembly programs in the fields of science, history, writing, astronomy, natural science, mathematics, character issues and a variety of other curriculum based areas. In addition, Mr. Beauchamp is a professional actor with 30 years of experience in film, television and on stage. He created and still performs occasionally in Mobile Ed's THE LIVING LINCOLN