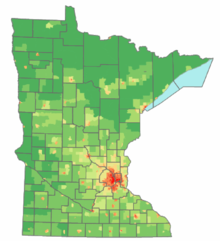 Minnesota has been called by many names. The North Star State, The Land of 10,000 Lakes, The Bread and Butter State, The Gopher State and the New England of the West. And for some of us, it will always be known for the fame achieved through radio personality Garrison Keillor and his wonderfully creative Prairie Home Companion radio show.
But we may need to give it a new name soon. Something along the lines of The School Show State, or The School Assembly State. Or, perhaps, the State with Great Taste! You see, more and more of our awesome school shows are being discovered by Minnesota schools and libraries, and we are traveling to visit them more and more often. This year alone we will have more than a dozen shows available to schools in Minnesota. Here is a brief rundown.
In October one of our very best and most exciting performers, Tom Johnson (aka - "Toma the Mime") is heading North and bringing along all four of his super school shows. Toma is, of course, best known for his staggeringly great Young Authors Day. A legend in schools all over the country, Young Authors day is simply one of the single best school assemblies available anywhere. October is a chance for Minnesota schools to see for themselves why this amazing performer is so often booked back year after year by the same schools.
But Toma carries three other school shows as well. In addition to a straight mime program, Mime Time, he also offers a wonderful Thomas Edison show and a totally awesome science program called The Invisible Wonder:Air. The air show is simply dazzling and a whole lot of fun!
If you are still looking for ideas for school assemblies and your school is in Minnesota, you should check today to see if we still have an opening in your area for this stellar performer.
But, the action continues in November when Mike Carrell comes to town bringing with him the magnificent Earth Dome (aka The Earth Balloon). The Earth Balloon is available through some wonderful competitors of ours, of course, but none can match our ridiculously low price on this spectacular science program. Most are over $1000 a day, while our normal price is under $800, and special "deals" for the remaining Fall dates bring the price in well below that! Jump on this deal while you can!
The Earth Dome will be back in Minnesota in March when David Killian comes around bringing not just The Earth Dome but two other science assemblies, too! On days when he is not offering up The Earth Balloon, David performs in our science assembly Physics is Fun. This amazing show offers not only a super 45 minute assembly but also features really neat hands on workshops for the entire school. Watch as your gyn is transformed for the day into a hands on science museum! It is a totally awesome experience for everyone! But David is a man of many talents. In addition to the Physics show and The Earth Balloon, he is also one of our presenters for perhaps our single most requested assembly, The Sky Dome Planetarium. With a dome large enough to hold 100 students at a time, and featuring a $45,000 digital star projector, The Sky Dome portable planetarium is an unforgettable experience and an incredible learning tool.
But that is not all! In fact, some might say we have saved the best for last!
In late April and early May, the renowned David Mitchell will be in Minnesota bringing along for your pleasure four different school shows. Nationally famous for his amazing portrayal of Ben Franklin, Dave is available in the Spring to demonstrate to you exactly why so many schools adore his "Ben". But Dave is skilled in many ways and also carries a Math show (Imathimation) and a Reading show (Reading! More Than Words!).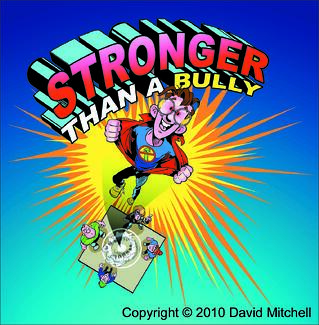 But, at present, despite all of these great school shows, Dave is most often called upon to bring his anti bullying show, Stronger Than a Bully, before audiences everywhere. Last year, his tour was sold out so far in advance that we had no time to bring this important school assembly to Minnesota. But despite being virtually sold out everywhere else this year, we have saved some dates in the Spring for Stronger Than a Bully just for Minnesota schools. Bullying in schools is a tragedy, and its importance is recognized all over the country. Now is the time for Minnesota schools to experience for themselves the awesome power of this important show.
So, there is is! Four great school assembly performers. Four different months. More than a dozen awesome assemblies from which to choose. It doesn't get much better. The only difficulty is choosing which one to get, isn't it? Too bad you can't afford them all? Oh, wait, did I forget to mention? You may be able to afford them all, after all. Mobile Ed offers discounts to schools in Minnesota that schedule multiple programs the same year.
Ah, life is good, especially in schools in Minnesota, the newly christened "School Show State!"
Geoff Beauchamp is the Regional Manager of Mobile Ed Productions where "Education Through Entertainment" has been the guiding principal since 1979. Mobile Ed Productions produces and markets quality educational school assembly programs in the fields of science, history, writing, astronomy, natural science, mathematics, character issues and a variety of other curriculum based areas. In addition, Mr. Beauchamp is a professional actor with 30 years of experience in film, television and on stage. He created and still performs occasionally in Mobile Ed's THE LIVING LINCOLN