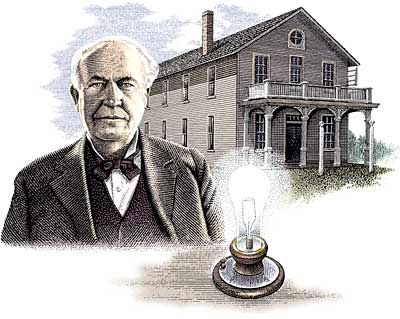 I had to throw in a word today about Thomas Edison, his birthday and the relevance of school assemblies.
Today is February 11, 2011. On February 11, 1847, Thomas Edison was born into a middle class family in Milan, Ohio. His lifetime, of course, changed the world in many ways.
We celebrate his birthday today hoping that future generations will continue to do so and hold his memory in high esteem. One way Mobile Ed contributes to this is by offering our Thomas Edison school assembly. Today in Kinsman, Ohio, students at Badger Elementary will have the opportunity to learn all about The Wizard of Menlo Park, by way of a super cool school assembly featuring a marvelous actor who goes by the name of Toma impersonating the great inventor and demonstrating many of his inventions.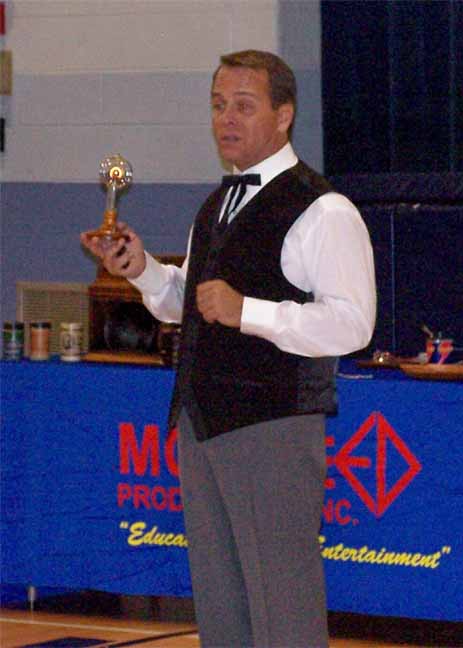 Of course, in Ohio schools they have great reason to study Edison as the Ohio State Educational standards insist on Ohio students learning about famous Ohio natives, and also about famous inventors. Edison of course is perfect on both counts.
But school assemblies about Thomas Edison are great for other states as well, as Edison accomplishments are important for all of us. Other great men and women of the past are also perfect subjects for school assemblies. Tomorrow, February 12, is, of course, the birthday of Abraham Lincoln.


So today in Euclid, Ohio, students at Lincoln Elementary are enjoying a pre birthday visit from President Lincoln, as are students at the Brookfield Academy in Brookfield, Wisconsin, at New Albany Elementary in Cinnaminson, New Jersey, and at Kingston Elementary in Cherry Hill, New Jersey. Out in California school assemblies featuring President Lincoln are enlightening students at Cortez Elementary in Chino. Last month the birthday of Martin Luther King was celebrated by scores of schools all over the country through educational school assemblies featuring the great leader through impersonation.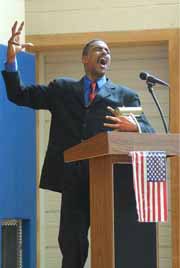 Other schools celebrated the life of another great American, Ben Franklin, born January 17, 1706.
School assemblies are a fabulous way to introduce students to the great leaders and influential leaders of our past. An in person visit leaves memories that will last a lifetime. There is simply no better way to make an impact on a child's mind that will cause them to see these wonderful personages as real people than through a school assembly featuring a skilled costumed actor presenting a real person.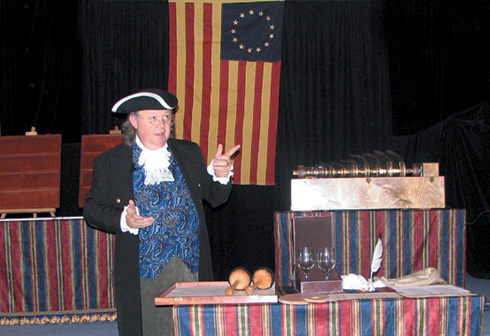 Of course, there are only so many actors available, and the birthday is a single day. Smart schools wishing to schedule a visit from a famous person by way of a school assembly on or near to the persons birthday know they need to schedule early. Most companies and individuals offering educational school shows begin scheduling in the Spring for the following year. Now is a great time to begin planning and to make sure that next year your kids are not just learning about these great leaders through a book but through an exciting journey into the past led by a professional school assembly performer.
Happy Birthday to Tom and Abe!
Geoff Beauchamp is the Regional Manager of Mobile Ed Productions where "Education Through Entertainment" has been the guiding principal since 1979. Mobile Ed Productions produces and markets quality educational school assembly programs in the fields of science, history, writing, astronomy, natural science, mathematics, character issues and a variety of other curriculum based areas. In addition, Mr. Beauchamp is a professional actor with 30 years of experience in film, television and on stage. He created and still performs occasionally in Mobile Ed's THE LIVING LINCOLN