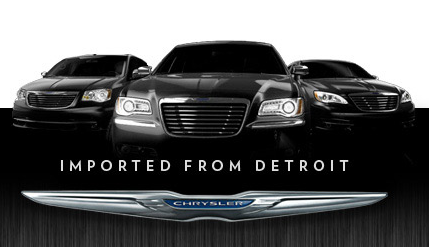 Everyone is probably aware now of the very successful advertising campaign for Chrysler which kicked off during the Superbowl. "Imported From Detroit" featuring music by local rapper Eminem and advertising the new Chrysler 200 sedan has sent waves of midwestern pride crashing across the country.

For those of us in the field of education here in Michigan, it should be remembered that cars are not the only export from our great state.
Since 1979, Mobile Ed Productions has been crafting the best high quality educational school assemblies and sending them from here into happy schools all over the country.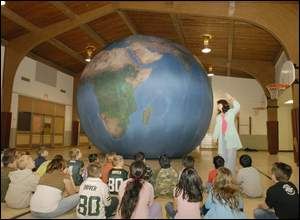 With nearly thirty great school shows currently on our roster, and performances in thousands and thousands of schools annually, Mobile Ed leads the field in educational school assemblies, school enrichment, cultural arts, science assemblies, and living history characters. Michigan has more than one product of which to be proud!
This year, schools in Michigan have almost our entire menu from which to choose their schedule of school assemblies.
With everything from traditional science assemblies such as Chemistry!It Really Matters and Physics Is Fun to brand new products such as the exciting new The Invisible Wonder!, Mobile Ed continues to offer the greatest selection of high quality science assemblies around.
Our selection of living history characters, including not only the acclaimed Living Lincoln, Martin Luther King and Thomas Edison but also new offerings such as Piankeshaw Trails is comprehensive and wonderfully helpful to social studies curriculums.
In the area of character issues, our very successful Inspector Iwannano continues to carry home the issues of Character Counts, and is joined by the exciting new Stronger Than a Bully. With Bullying issues confronting schools nationwide, and unprecedented interest in this issue, Stronger Than a Bully has already witnessed incredible demand.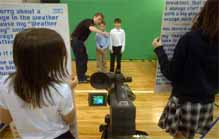 But Mobile Ed does not stop at these basic categories, also offering awesome school assemblies in technology (Lights Camera Action), astronomy (Sky Dome Planetarium), Earth Science (The Earth Balloon and Our Changing Climate), and creative writing (Young Authors Day). All have been among our most successful and requested school assembly programs over the years, and continue to amaze children every day of the school year.
Michigan residents also enjoy a "home team advantage" because so many of our programs are regularly available here, not only for school shows, but also for Cub Scout events, Senior Citizen entertainments, library shows, private parties, outdoor happenings, summer science camps and so on.
And though Mobile Ed has accomplished all of this from right here in quiet little Redford, Michigan, it is still amazing to see how few Michigan residents are aware of the great contributions to the education of students nationwide that have been made by this little Michigan company.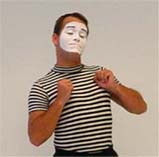 The workers of this state can be very proud of our importance to the world of automobiles, but the residents of Michigan might also want to take a little pride in the additional contributions of a certain little old company from Redford! School assemblies imported from Michigan!

Geoff Beauchamp is the Regional Manager of Mobile Ed Productions where "Education Through Entertainment" has been the guiding principal since 1979. Mobile Ed Productions produces and markets quality educational school assembly programs in the fields of science, history, writing, astronomy, natural science, mathematics, character issues and a variety of other curriculum based areas. In addition, Mr. Beauchamp is a professional actor with 30 years of experience in film, television and on stage. He created and still performs occasionally in Mobile Ed's THE LIVING LINCOLN