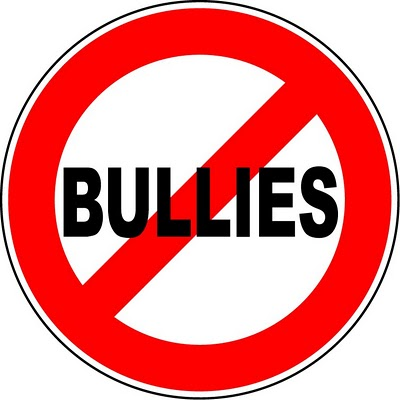 I am sorry to be a bore, and I promise this will be the last one for awhile.... but you really must see this show! The reviews from Stronger than a Bully, Mobile Ed Productions' newest show are glowing with praise for Dave Mitchell.
Of course, this should come as no surprise. Dave is an awesome school assembly performer and a dedicated educator with three decades of experience working with kids. He has already had hit shows with his Imathimation and Reading! More Than Words, not to mention his totally awesome portrayal of Ben Franklin.
Dave is a tireless perfectionist and was determined that Stronger Than a Bully be his best show yet!
Apparently, he has succeeded!
He was recently at Pyle Elementary in Clinton, Indiana. Ronda Foster is the principal there, and a good friend to Mobile Ed Productions. Listen to her review of the new school show:
"Outstanding! OUTSTANDING! Surpasses all others! (and he didn't pay me to say this!) I watched both shows and Dave had their attention throughout. A wonderful show. Now we need a Stronger Than a Bully part two so he can come back and monitor their progress!"
Great review, huh?
Well, Dave is a great presenter and Stronger Than a Bully is a great show! Sadly for many schools there will be no opportunity to see the program this year as it is almost sold out.
But, thankfully, Mobile Ed Productions has many fine school shows and a large roster of great performers covering a whole array of curriculum based topics, so there is no excuse to miss having us visit you this year.
And if your school is is the New York and New Jersey area, don't forget we have another wonderful new Anti Bullying program available in that area this year with Shine Through!
Meantime, if we are sold out in your area we will be happy to add you to our waiting/stand by list. That way, if something opens up for this year we will be able to get you in, and if not, you will be the first school we call in March when we start scheduling for 2012-2013. So call today, eh!
Just a reminder... next week is the big school assembly performer showcase at Centre East in Skokie, Illinois. Performers from all over the place, available to schools in Chicago, Northern Illinois, Southern Wisconsin, and Western Indiana and Michigan, will gather at the North Shore Center for the Performing Arts at 9501 Skokie Boulevard in Skokie, Illinois to meet with hundreds of school representatives and give them all the information they need for scheduling shows for this school year. The event takes place Wednesday, August 31, from 830 AM to 330 PM. Details are here:
http://www.centreeast.org/showcase.cfm
I will be there all day with one or two performers, so stop by and see what we can do for you!
Geoff Beauchamp is the Regional Manager of Mobile Ed Productions where "Education Through Entertainment" has been the guiding principal since 1979. Mobile Ed Productions produces and markets quality educational school assembly programs in the fields of science, history, writing, astronomy, natural science, mathematics, character issues and a variety of other curriculum based areas. In addition, Mr. Beauchamp is a professional actor with 30 years of experience in film, television and on stage. He created and still performs occasionally in Mobile Ed's THE LIVING LINCOLN.