We are proud to announce that today marks the 40th anniversary of Mobile Ed Productions!
It was 40 years ago today that our founders, Larry Thompson and Norman Seay, had the idea to bring the field trip to you. It all started with one show, The Amazing World of Light, and from there grew to our present library of over 40 educational assembly programs.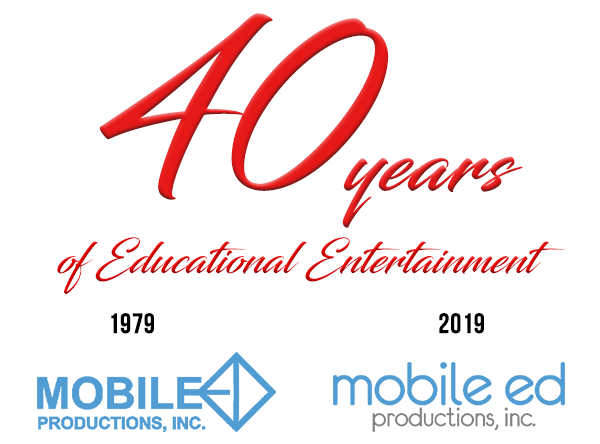 This is an original promotional photo for The Amazing World of Light, which we affectionately call around here "The Light Show." We retired it years ago, but that doesn't mean it won't make a triumphant return one day in the future!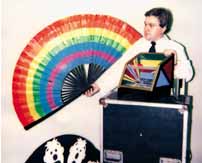 Join us on www.mobileedproductions.com/blog for a year-long celebration of Mobile Ed's past, present and future as we discover relics from yesteryear that will inspire the assemblies of tomorrow. It's going to be a fascinating look at four decades of inspiration to almost 50 million kids nationwide.
Thank you for the business for the last 40 years! We look forward to bringing the field trip to you for 40 more.
Sincerely,
Everyone at Mobile Ed Productions, Inc.