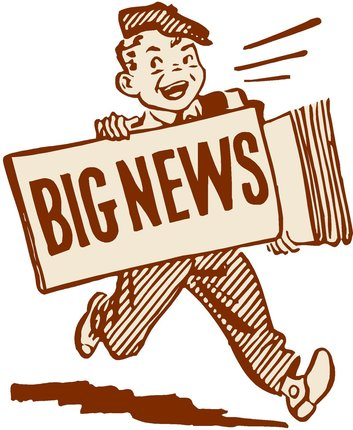 Just a quick bit of excitement this morning! This year we premiered our flagship school assembly The STEM Museum. That program has sold out quickly and is selling out quickly again for 2014-15. And well it should! This cutting edge school assembly brings a hands on science museum, complete with state of the art 3D printing and robotics into your school for the day. Already a major hit, with universal acclaim following its groundbreaking tour, The STEM Museum is being further improved in several ways for the new year, including the addition of the fabulous NAO Robot.
But not to be forgotten in the rush to glorify The STEM Museum, are our two other mobile hands on science experiences – Kidz Science Safari and the newly redesigned Physics Museum.
The latter, The Physics Museum, was an outgrowth of our renowned school show Physics is Fun, and has been touring in an expanded hands on format for a few years now, under that title. But for 2014-2015, we will be making some really exciting changes to this already great show. The Physics Museum will retain many characteristics from before but will be improved and expanded leaving behind all portions of the previous Physics is Fun program. In the meantime, Physics is Fun will also receive an overhaul bringing it into a brand new form for the new year as well. All very exciting! More details to come in the months ahead.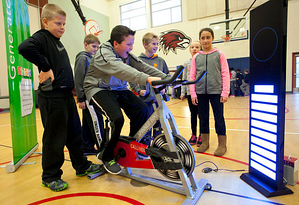 But we have more news as well!
Our third mighty all school hands on workshop event is Kidz Science Safari which toured nationally on a limited basis in 2012-2013. Last year this tour was maintained solely in the great state of Texas. But this grand show will, in 2014-2015 once again take to the road and visit schools in many of the other states we service. We are pleased to announce the program, already awesome, has now been improved even more with new exhibits and activities which did not appear the last time the program toured.
So, 2014-2015 is shaping up to be a banner year in school shows. Mobile Ed, long the leader in high quality school science assemblies, now has some great science experience for virtually everyone, from our simple 45 minute presentations such as The Magic of Science and Chemistry! It Really Matters! to our always popular Sky Dome Planetarium and Earth Dome (aka The Earth Balloon) programs on through to the stunning wonder of our mighty trio of all day science extravaganzas The STEM Museum, The Physics Museum and Kidz Science Safari.
Give us a call soon and let's see what we can do for you!
Geoff Beauchamp is the Regional Manager of Mobile Ed Productions where "Education Through Entertainment" has been the guiding principal since 1979. Mobile Ed Productions produces and markets quality educational school assembly programs in the fieldsof science, history, writing, astronomy, natural science, mathematics, character issues and a variety of other curriculum based areas. In addition, Mr. Beauchamp is a professional actor with 30 years of experience in film, television and on stage. He created and still performs occasionally in Mobile Ed's THE LIVING LINCOLN. He also spent ten years coordinating assembly programs for the elementary school where his own children went to school.