We recently announced the beginning of school assembly scheduling for the 2011-2012 school year. For our client schools in the great state of Texas, and for all the other fine schools there who have not yet tried one of our awesome school assemblies, here is some fantastic news!
We have assembled some of our very best school assembly programs in a terrific line up to visit the "Lone Star State" this coming year! This roster will include our two newest and most exciting school assemblies! Here is a quick rundown: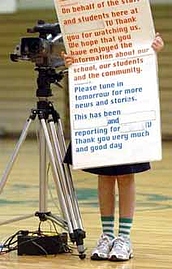 First off in the Fall will be a tour carrying three of our most requested school assembly programs. In September and October there are dates available in Texas for Lights Camera Action, a high-tech television production school show using lots of high dollar digital technology to dazzle kids with the excitement of a super important medium of communication. Also on board will be our earth balloon program The Earth Dome.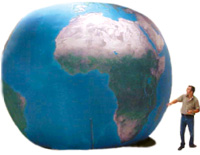 This way cool school assembly employs a gigantic globe, twenty feet tall and twenty-two feet in diameter at the equator to teach kids all about our home planet. The Earth Balloon is entirely covered in high resolution NASA photography of the Earth's surface, with literally thousands of photos which have been seamlessly melded together to create a highly detailed "skin". Through a visit from Earth Balloon, students learn all about the Earth's geography, weather, atmosphere and geology in a dramatic day long presentation sure to inspire the entire school. The best news is that Mobile Ed Productions Earth Balloon school assembly is priced far lower than any other competing program and utilizes exactly the same equipment. Finally, this same tour carries our most often requested and single most popular school assembly the Sky Dome Planetarium.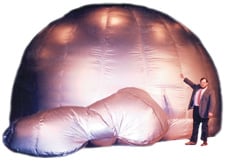 Most state curriculums contain science requirements about the stars, solar system and phases of the moon. Sky Dome a portable planetarium science assembly employing a $40,000 digital star projector, fully meets these needs in one of the most awesome demonstrations your school will ever get from any school assembly program!
Next up, in October, comes a tour carrying a triple whammy! Young Authors Day, an innovative and elegant solution to the problem of inspiring kids to want to write, arrives carried by Toma, a truly magical school assembly performer whose skills in the art of classical mime were honed through a year of study in Paris under Mime legend Marcelle Marceau.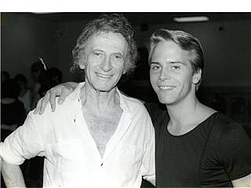 One step removed, this is your chance to introduce your students to classical mime in the style of the great master from an apprentice who studied at the great ones feet, all the while filling your kids with a passion for creative writing! It doesn't get any better than that! Toma also carries our super cool Thomas Edison program. Additionally, and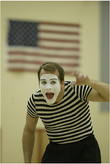 best of all, Toma will be the first presenter to take on our exciting new science assembly The Invisible Wonder! Air! This brand new program promises to be a wonderful addition to our lineup, employing crazy new demonstrations to introduce students to the wonders and mysteries of air, air pressure, vacuums and Bernoulli's Principle of Fluid Dynamics. If science is on your agenda then you will not want to miss this powerhouse new science assembly!
Speaking of science assemblies, one of our most enjoyable science assemblies arrives in Texas in October and November. Physics is Fun has been part of our science assembly roster for years,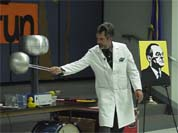 but this is the first time the program has toured in Texas with our optional hands on workshop format. If you really want to engage your students in learning, hands on activities are universally recognized as the best way to do so. When you schedule Physics is Fun, you arrange for your school a day they will never forget and an event for parents and students alike to enjoy. The day begins with a fast moving forty five minute science assembly designed to introduce students to many basic tenets of physical science from static electricity and resistance to sound waves and a Ram Jet engine. But that is only the beginning.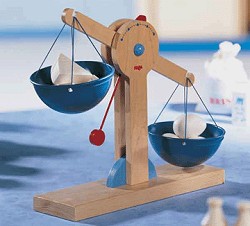 Following the opening science assembly, the rest of the day is taken up with rolling hands on workshops. The entire school participates over the course of the day. Your gymnasium is transformed into a hands-on science center with many different workstations all dealing with some cool element of physical science. Stations include bowling balls and tanks of water, magnets, scales, a working hovercraft and even a chance for kids to finally learn whether or not you really can pull a tablecloth out from under a table loaded with dishes without dislodging a single thing. Don't try this at home!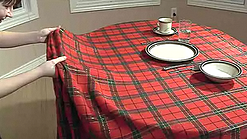 This tour also carries the Sky Dome planetarium so if you missed it in earlier in the Fall here is another chance at this great science assembly.
Wow! And that is just the fall season!
Space prohibits here but for details of all the cool school assemblies and additional science assemblies available in Texas after Christmas, just give a call to our wonderful Texas agent Ms. Sharon Adkins and she will be happy to fill you in on all the other excitement we have planned for Texas in 2012. Here is a hint... January should be a great time to take the wind out of school bullies! Shhhhhh ... you didn't hear it from me.... our newest character ed program, Beyond Bullying, is destined to arrive in Texas in time to kick off the second semester!
So, all in all, it looks to be a great year for school assemblies and science assemblies in Texas. We hope we can come and visit your school, too!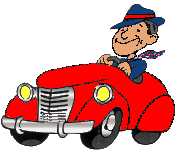 Geoff Beauchamp is the Regional Manager of Mobile Ed Productions where "Education Through Entertainment" has been the guiding principal since 1979. Mobile Ed Productions produces and markets quality educational school assembly programs in the fields of science, history, writing, astronomy, natural science, mathematics, character issues and a variety of other curriculum based areas. In addition, Mr. Beauchamp is a professional actor with 30 years of experience in film, television and on stage. He created and still performs occasionally in Mobile Ed's THE LIVING LINCOLN