Mobile Ed Productions is proud to announce our newest science program, The Invisible Wonder! Air!
We breathe it in every minute of every day of our lives, and yet the last thing most of us think about is air. And yet the atmosphere that surrounds us is actually a gas with many amazing properties.
In this awesome new science assembly program students learn about air and our atmosphere through a series of ultra-cool demonstrations showing the weight of air, the effects of atmosphere, and the properties and action involved in a vacuum. Additionally, a large section of the program is given over to demonstrations showing the effects of Bernoulli's Principal of Fluid Dynamics.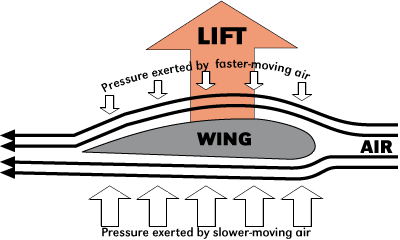 In this wonderfully exciting but extremely educational new science assembly, Mobile Ed's back room science maniacs have incorporated everything from air cannons to windbags, frisbees to cast iron spheres, marshmallows to hairdryers and even a working hovercraft. Students learn about atmospheric pressure, low and high pressure zones, and even the application of air pressure to the science of flight.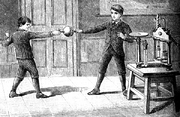 We are sure this awesome new science assembly will fill your students with a new appreciation for the air we breathe, and leave them excited by the applications of science. This is one science assembly that isn't just a lot of hot air!
Geoff Beauchamp is the Regional Manager of Mobile Ed Productions where "Education Through Entertainment" has been the guiding principal since 1979. Mobile Ed Productions produces and markets quality educational school assembly programs in the fields
of science, history, writing, astronomy, natural science, mathematics, character issues and a variety of other curriculum based areas. In addition, Mr. Beauchamp is a professional actor with 30 years of experience in film, television and on stage. He created and still performs occasionally in Mobile Ed's THE LIVING LINCOLN
A new science assembly available in Michigan, Wisconsin, Illinois, Indiana, Kentucky, Ohio, Pennsylvania, New York, New Jersey,Massachusetts, Rhode Island, Connecticut, maryland, Delaware, Vermont, New Hampshire, Virginia and Texas. Science assemblies are a great way to encourage kids to see the fun in science!