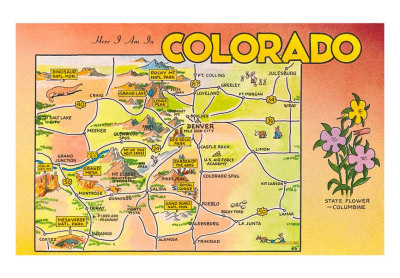 After a two year absence from Colorado we are happy to report that Mobile Ed Productions is returning to the beautiful Rocky Mountain State in 2011!
This Fall Mobile Ed will be back in Colorado with a tour carrying three of our very best school assemblies. We have limited dates available in October for The Earth Dome (AKA The Earth Balloon), The Sky Dome Planetarium and for Lights Camera Action, our very popular school assembly about television production.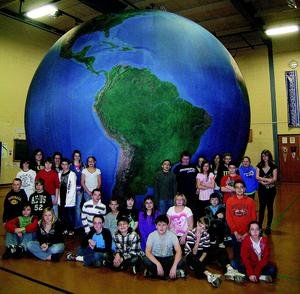 The Earth Balloon stands more than twenty feet tall and is covered in high resolution photographic imagery of the surface of our planet as taken from the Space Shuttle. The Earth Balloon is a totally awesome experience for kids and a great way to teach them about our planet.
Sky Dome Planetarium is a huge silver dome that takes over your gym for the day. Inside is a $40,000 digital star projector capable of amazing your kids as they learn about the heavens above.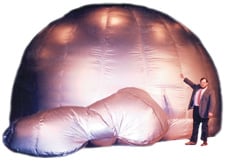 Lights Camera Action brings a television studio into your school complete with cameras, mixing equipment, digital effects generators and a full 10 x 12 green screen backdrop. Students learn all about television production in a fun filled day which ends with the presentation of a fully produced television program on a DVD.
Don't miss out! These are all very fine school shows with an excellent performer but dates are very limited. Call today to schedule your date and let us bring some excitement to your school!
Geoff Beauchamp is the Regional Manager of Mobile Ed Productions where "Education Through Entertainment" has been the guiding principal since 1979. Mobile Ed Productions produces and markets quality educational school assembly programs in the fields of science, history, writing, astronomy, natural science, mathematics, character issues and a variety of other curriculum based areas. In addition, Mr. Beauchamp is a professional actor with 30 years of experience in film, television and on stage. He created and still performs occasionally in Mobile Ed's THE LIVING LINCOLN