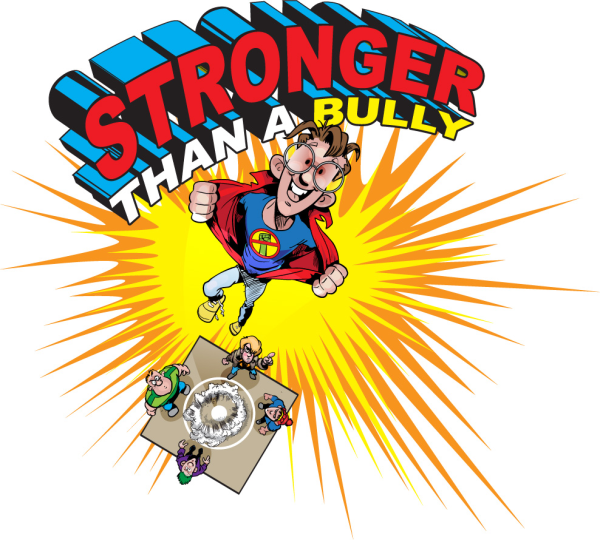 Mobile Ed Productions' brand new anti bullying school assembly has started the year touring in Kentucky and southern Indiana and is already garnering great reviews!
Brand new from Mobile Ed Productions for 2011, Stronger Than a Bully features a great school assembly presenter, the multi talented Dave Mitchell, offering his fourth and newest school assembly. Previously seen in our Ben Franklin, Imathimation and Reading! More Than Words assemblies, Dave has always received stellar reviews from schools and his newest outing is gathering up the same.
Last Friday Dave was in La Grange, Kentucky, not far from Louisville, and this morning I spoke with our contact there, Ms. Juanita Hagan. Juanita was thrilled with the program and remarked that it was particularly good for her intermediate grades. After we spoke she called back a moment later to order some of our Stronger Than a Bully posters for her classrooms.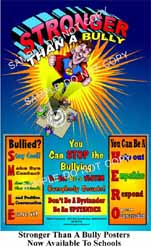 Earlier in the week, Stronger Than a Bully was at Mays Elementary in Indiana and they gave it a straight 10 rave review! Equally good have been the reviews we have received on this school assembly from schools all week, so it looks like Mobile Ed Productions has another winner for you! But don't delay! Stronger Than a Bully is already sold out in many parts of the country and the last remaining open dates are filling in quickly!
Geoff Beauchamp is the Regional Manager of Mobile Ed Productions where "Education Through Entertainment" has been the guiding principal since 1979. Mobile Ed Productions produces and markets quality educational school assembly programs in the fields of science, history, writing, astronomy, natural science, mathematics, character issues and a variety of other curriculum based areas. In addition, Mr. Beauchamp is a professional actor with 30 years of experience in film, television and on stage. He created and still performs occasionally in Mobile Ed's THE LIVING LINCOLN.