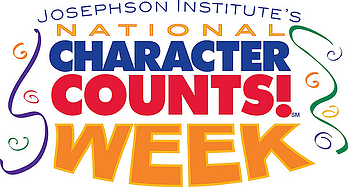 As we reported last week, this week is designated as National Character Counts Week! We hope you are all doing what you can to celebrate this important recognition.
A couple of our performers are doing just that on the East Coast this week!
Today our talented Rojo is performing at the Archer school in Bel Air, Maryland with Inspector Iwannano, Mobile Ed's own Character Counts school assembly. We know that Character Counts will be rocking their gym today! Rojo is also performing school assemblies in other Virginia and Maryland schools this week before turning to New Jersey schools next week. He starts his week in Tom's River , New Jersey and Old Bridge, New Jersey before moving north to finish the week in New England schools.
Meantime, a similar program, Stronger Than a Bully, is also out East. Dave Mitchell, our wonderful Ben Franklin, is also the star of Stronger Than a Bully, and with rave reviews under his wing from schools that have already had the show this year Dave is working like crazy, visiting schools all over New Jersey both this week and next.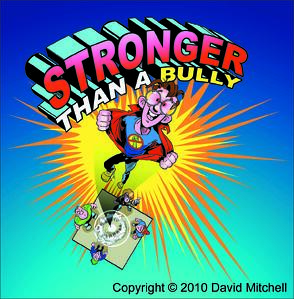 So, Mobile Ed is doing it's part to celebrate National Character Counts Week. How about you? Don't worry. Celebrating Character Counts and following the Six Pillars of Character should not be for just one week out of the year. This is an important topic and one to be recognized and reinforced throughout the year. If you missed out this week, don't despair. Give us a call and maybe we can come and see you later this year. It's all good! :-)
Geoff Beauchamp is the Regional Manager of Mobile Ed Productions where "Education Through Entertainment" has been the guiding principal since 1979. Mobile Ed Productions produces and markets quality educational school assembly programs in the fields of science, history, writing, astronomy, natural science, mathematics, character issues and a variety of other curriculum based areas. In addition, Mr. Beauchamp is a professional actor with 30 years of experience in film, television and on stage. He created and still performs occasionally in Mobile Ed's THE LIVING LINCOLN.