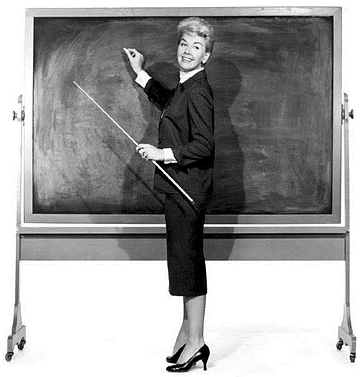 Ask any good teacher how kids learn the best, and they will give you the same answer. Given a choice between learning through listening to a lecture or learning through hands on experience, the latter will always provide better results. There is an old saying sometimes attributed to Confucius and sometimes to Ben Franklin. Regardless of who said it, it holds a lot of wisdom.
"Tell me and I forget. Teach me and I remember. Involve me and I learn."
As you go about planning the assemblies and enrichment programs and activities for the year it is wise to keep this in mind. Many assembly programs are very good at engaging minds during the program. Many teach very effectively in the process. But some go a step further and involve students directly in hands on activities. These are the gold standard for educational assembly programs.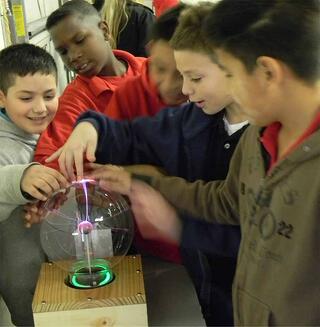 We have been heavily involved in providing hands on activities for many years, and were a pioneer in the field. Many of our shows use hands on involvement in one form or another. But other companies and providers of educational content do as well. Whether you work through Mobile Ed or someone else, we highly recommend scheduling some kind of hands on program as part of your year's fare.
Keep in mind that different programs will provide different formats with varying degrees of hands on activity.
At a basic level, most assemblies will involve a few kids, brought up from the audience to act as helpers during the show. Most kids love this. Our Piankeshaw Trails, a program about Native Americans, involves many children in direct hands on activities during the course of a 45 or 90 minute program, and it is extremely effective. Other programs may simply have a few that are brought up from time to time.
But this is not really the kind of hands on we are talking about.
A smaller variety of shows and programs will incorporate one or the other of two differing types of hands on workshops. We like to refer to these two formats as "museum style" and "master class style"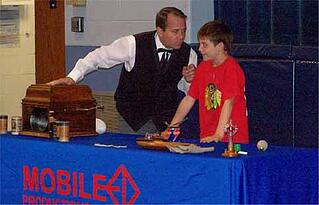 Master class workshops are not designed for the entire school. Rather, these are small group sessions, generally involving 30-35 students at a time in activities directed personally by the performer of the show they have just watched. Often these sessions involve more complicated activities and are geared toward intermediate or middle school ages. Though we are not the only provider of such shows we did help to create the concept back in the '70s and early '80's. Several Mobile Ed assemblies feature such workshops, including our programs on Chemistry, Physics and Thomas Alva Edison. This format features the advantage of allowing for in depth participation, but the drawback of only allowing for limited numbers of students to participate. It is ideal for schools able to schedule programs for single grade levels.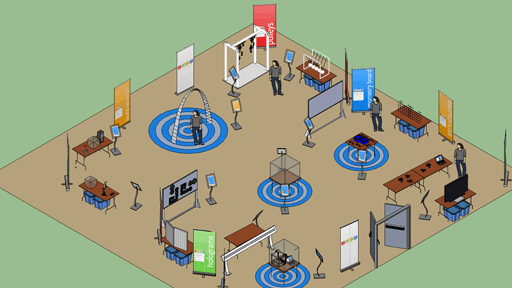 The museum style format is different, usually allowing for all or at least most of a school to participate. Here we see numerous "workstations" arranged around a gymnasium, each featuring some different activity, and often manned by volunteers provided by the school. This allows for larger groups of students to visit in turn during sessions spread throughout the day. This is an extremely popular format, as there is a lot of variety in the various activities, and it also allows the entire school to be involved.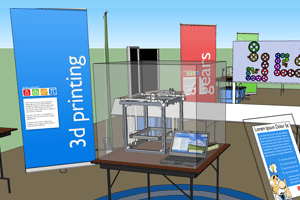 A side benefit for PTA and PTO is that the use of volunteers helps to spread the news through the community about exactly what the parent organization is doing with their funds! Check for programs featuring these kind of workshops through local science museums. Mobile Ed also offers several programs in this field as well. We have offered a museum style hands on program with Physics is Fun for several years now, and last year premiered Kidz Science Safari which also falls into this category. But in 2013 Mobile Ed is premiering our newest program, The STEM Museum, and this program, we believe, will set a new bar for excellence in mobile hands on activity based school assemblies.
Be advised that large hands on activity programs may be more expensive than your standard 45 minute presentational show. Keep in mind that these programs tie up the entire day and usually involve a lot more preparation and materials. The extra cost is more than offset by the benefits of the active participation by students. Research programs and studies back up the benefits.
Geoff Beauchamp is the Regional Manager of Mobile Ed Productions where "Education Through Entertainment" has been the guiding principal since 1979. Mobile Ed Productions produces and markets quality educational school assembly programs in the fields of science, history, writing, astronomy, natural science, mathematics, character issues and a variety of other curriculum based areas. In addition, Mr. Beauchamp is a professional actor with 30 years of experience in film, television and on stage. He created and still performs occasionally in Mobile Ed's THE LIVING LINCOLN. He also spent ten years coordinating assembly programs for the elementary school where his own children went to school.