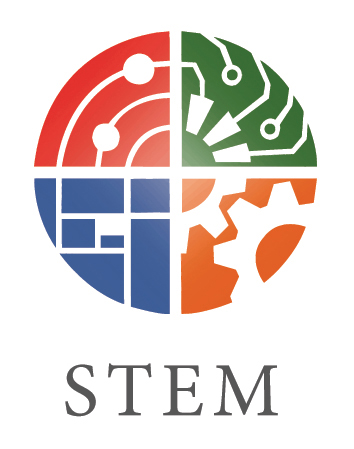 The biggest trend in education today is the new and powerful emphasis on STEM education. Unsure what that is? STEM is an acronym for Science, Technology, Engineering and Math. Studies show the many of the best jobs of the future will be careers in these fields. Our ability as a nation to compete successfully on the world stage is heavily dependent upon our ability to train up a new generation to fill these areas with talented and skilled individuals.
Mobile Ed has been hard at work for the last year creating a brand new concept in STEM education.
The STEM Museum makes it world debut in just a few days, beginning a tour that will take this awesome school program into educational facilities all over the nation during the next nine months. Schools from Massachusetts to Michigan, from Iowa to Texas and from Colorado to California have lined up to secure dates for this amazing program to visit. Dates for many states (not all) are now filled and we have already begun keeping a waiting list for opportunities to host the program during it's sophomore year in 2014-2015.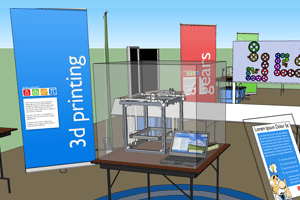 But right now we are on the edge, at the cusp. This week The STEM Museum begins trial performances at a handful of carefully selected pilot schools in Michigan, as we test out, refine, and place the finishing touches on our newest awesome school assembly.
Mobile Ed is no stranger to creating school assemblies that change the playing field. Back in 1979 we virtually started the whole school science assembly business with our first program The Amazing World of Light. We have been masters of innovation ever since, leading the field in creating new ways to educate children and to get them excited about education in ways nothing else can touch. Our Sky Dome Planetarium continues to to be the unmatchable benchmark for mobile, portable planetariums, as do many of our other shows in various fields.
So, previewing new programs is no new thing for Mobile Ed. But the excitement never grows old!
And this time around that excitement is greater than ever!
The STEM Museum is like nothing we have ever created before, and like nothing you have ever seen before!
With 3D printing robotics and a whole host of other ultra cool workstations to astound and amaze your school, The STEM Museum is likely to be THE event of your year.
Stay tuned over the next week or so for news about the first previews of this uber awesome event!
Geoff Beauchamp is the Regional Manager of Mobile Ed Productions where "Education Through Entertainment" has been the guiding principal since 1979. Mobile Ed Productions produces and markets quality educational school assembly programs in the fields of science, history, writing, astronomy, natural science, mathematics, character issues and a variety of other curriculum based areas. In addition, Mr. Beauchamp is a professional actor with 30 years of experience in film, television and on stage. He created and still performs occasionally in Mobile Ed's THE LIVING LINCOLN. He also spent ten years coordinating assembly programs for the elementary school where his own children went to school.