There's no way to truly experience SkyDome Planetarium without going inside for yourself, but this video will give you a taste of what you can expect. Check it out!
T
ake a look at what it's like to go inside Mobile Ed's
SkyDome Planetarium
in this short video.
With SkyDome, you can ake your students on a journey through the universe from the comfort and security of your own school. Our portable, inflatable planetarium will come right to your location and take you on a tour of the solar system.
Students will learn how to identify every planet in our solar system in dramatic "flights" towards each world. They will be introduced to Greek mythological characters and see how these heroes of the past can be found in the stars. Students will witness the night sky in different seasons and from different global perspectives.
SkyDome is our most popular school of assembly for a reason: it's awesome! This is one of those assemblies where decades later, people recall the memory of the experience.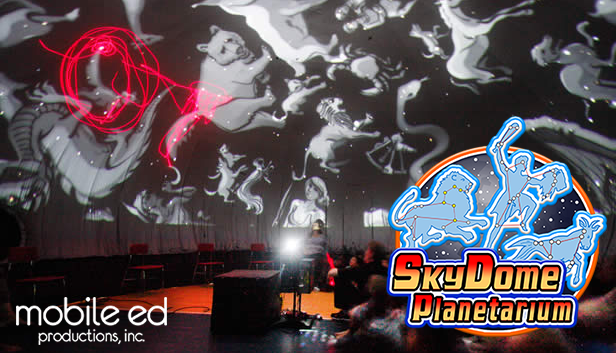 If you're looking to bring the SkyDome Planetarium to your location, please take a look at this page for all sorts of information, or just give us a call at 800-433-7459 and speak with your regional manager.