Last week, the Los Angeles Times visited our mobile planetarium program at Oak View Elementary School in Huntington Beach, California. They wrote a very nice article about the SkyDome program and took some wonderful pictures, which are usually difficult to take inside the dark planetarium.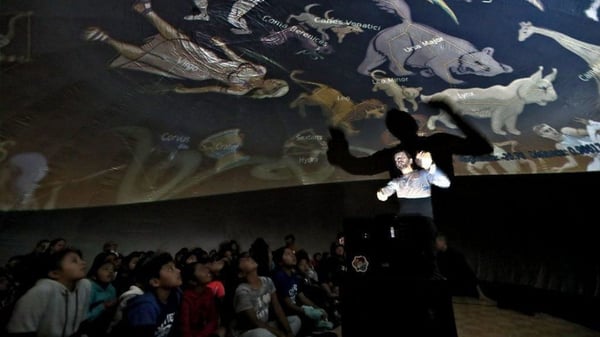 In the article, Principal Jenna Landero pointed out one of the values of having an assembly:
"We told them there would be an event, but it was a surprise. When they have events to look forward to … it gets them excited and makes them want to come to school."
A big thank you to the Los Angeles Times for doing this very nice write-up on one of our most popular educational experiences!
You can read the entire article here, or find out more about our SkyDome Planetarium program here.