School days are so bustling and bursting at the seams with content and activities, it can be hard to fit in everything that you want to do! Sometimes, the answer lies in going back to school after the sun goes down -- a family night! Learn about some great ideas for a family night of your own here.
Family nights can be a tremendous resource for elementary schools -- they're not only amazing opportunities for fundraising and extracurricular education, they're also a whole lot of fun, and a great way to get the whole family involved. Family nights, taking place in the evening after school, allow room for working parents who might not otherwise be able to get involved.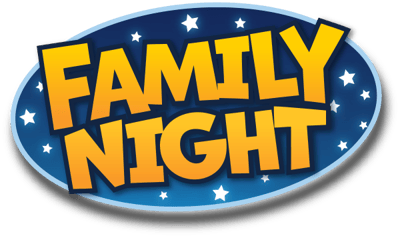 Now, it's all well and good to say, "Sure, let's do a family night!" but where do you start? Your specific content and theming will probably be tailored to your school, but here are some fun ideas to get you started:
Mystery Night: Have your moms and dads accompany their amateur gumshoes as they investigate the mysteries of your school! Have students make deerstalker caps and fedoras out of construction paper, run a booth where kiddos can fingerprint one another, and create a school-level mystery involving your teachers as the cast, a la Clue!



Mobile Ed Shows that pair well with a Mystery Night:

Crime Scene Science
Astronomy Night:

Be sure to schedule this one for early in the school year, when the weather is most likely to cooperate! Kick things off during the day by having student create and study star charts and learn about which constellations are visible in your area. Then, have students bring their parents back at night for a group stargazing session!

Bonus

: book a Mobile Ed Sky Dome assembly to give your students exposure to the planets and constellations you might not be able to see!



Mobile Ed Shows that pair well with an Astronomy Night:

Sky Dome Planetarium

,

Our Solar System
Family Wellness Night: Get the whole family in shape and feeling good with a Wellness Night! Serve healthy snacks up alongside information on proper nutrition, and offer health-focused activities for kids and their parents alike -- group yoga sessions, meditation, or cardio circuits make for a whole lot of healthy fun!



Mobile Ed Shows that pair well with a Family Wellness Night:

Power Up! Nutrition

,

Introducing Relaxation



Science Night:

If your school already has an annual Science Fair, you're already halfway to a Science Night! Display student work, get hands on, and engage the whole family in STEAM activities!

Bonus

: A Mobile Ed STEAM Museum makes a wonderful addition to a Science Night, because of its broad appeal and interactivity.
Mobile Ed Shows that pair well with a Science Night: The Magic of Science, Forces and Motion, STEAM Museum
Take a look at how the whole family can enjoy an experience like turning your school's gynmasium into a science museum!
Another great, easy way to theme your Family Nights is to tailor them to holidays, local events, and specific school activities --the possibilities are truly endless.
Are you getting ready to plan a Family Night of your own? Then call the experts at Mobile Ed Productions and see what we can do for you. We carry all of the assembly programs we discussed here, plus many more for different themes and ideas! Call 800-433-7459 to see which shows are available in your area.