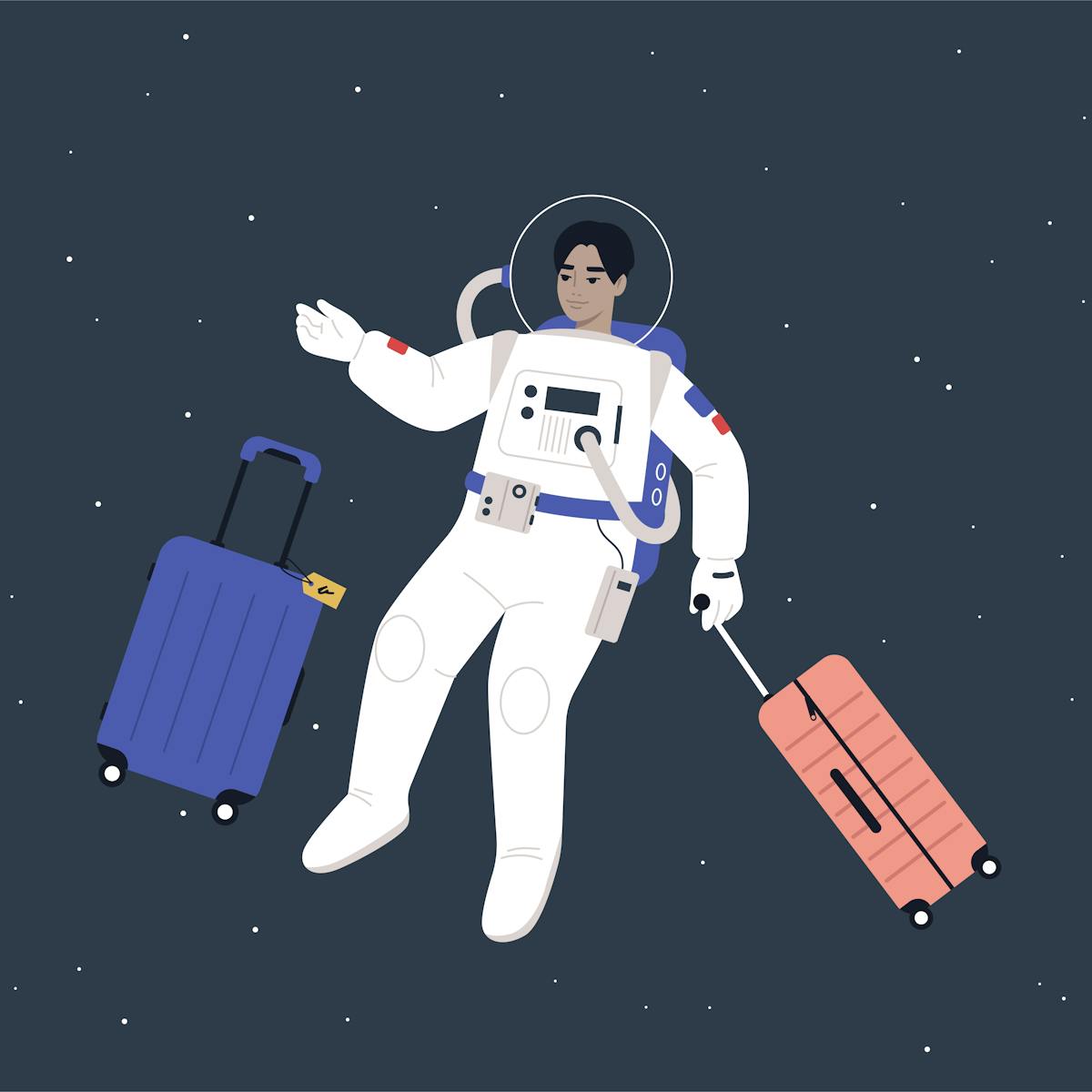 2021 has been a ground-breaking year for space travel and space tourism. Despite a deadly worldwide pandemic, weakened economies, and continued concerns surrounding climate change, several privately-owned companies have had successful efforts traveling beyond the earth's atmosphere to the edge of space.
History was made in July 2021 when Jeff Bezos, CEO of Amazon, took an all-civilian group to outer space on the New Shepard rocket designed by his company Blue Origin. The rocket and capsule launched at "three times the speed of sound" until it detached and the capsule fell back to Texas via parachute. Bezos ended his trip with the comment, "Best day ever." He has become the first private citizen to take their own spacecraft to the edge of space.
History was made again when Blue Origin launched its second rocket to space with a well-known 90-year-old individual. William Shatner, the famous actor of Captain James T. Kirk, jumped aboard a Blue Origin rocket to the edge of outer space, 347,539 feet above the ground, on October 13th, 2021. William Shatner said after his 10-minute trip, "I hope I never recover from this. I hope that I can maintain what I feel now. I don't want to lose it." Adam Frank, a professor of physics and astronomy at the University of Rochester, claims that Shatner's adventure to space amidst human turmoil serves as a "symbol for humanity's extraterrestrial hopes and dreams." Several space tourists and astronauts report an overwhelming sense of responsibility and connectivity when observing our planet from outer space or the edge of space.
Other agencies such as SpaceX and Virgin Galactic have also made recent advancements in space tourism. Space tourism is becoming more and more realistic every day, and the advancements aren't going to stop. The commercialization of the space sector is making space travel more accessible and less expensive. At the time of this writing, you can get yourself a seat aboard one of these spacecraft for about $250 million. It will still be many years before it is affordable for most people, but the implications are incredible! It has been hypothesized that we may even have a form of public transportation utilizing these spacecraft in the distant future as the speed and altitude at which these crafts fly is so high, one could travel from New York to Shanghai in about 39 minutes. (Source)
With these new space-travel companies getting to their feet and increasing reports of space adventure every month, what does the future of space travel really look like? Here are some predictions from Matthew S. Williams at Interesting Engineering:
Extended trips to the moon
Increased satellites in orbit
Increased space stations
More use of space planes
Regular space tourism
After William Shatner's quick trip to space on the New Shepard, he claims that it is "...so important for everybody to have that experience through one means or another." As more and more students begin to hear of space travel and advancement in space, the more curious students could become curious about what lies beyond the sky. Students may not be able to experience space quite yet, but educators at Mobile Ed Productions, Inc. want to bring space to you!
The SkyDome Planetarium is one of our most popular assembly programs performed across the United States. During this assembly, students get the opportunity to see space up close and personal, just like recent astronauts Captain Kirk and Jeff Bezos. Your students are no doubt seeing and hearing about the increased ability to travel to outer space. Consider bringing in our famous SkyDome Planetarium so your students can get an up-close experience with outer space right at their local school or education center.
Topics covered in the SkyDome Planetarium include:
Planets in our solar system
Greek mythological characters and their correlation to the Milkyway galaxy
Outer space and its correlation to different seasons
The solar system from different locations on earth
We are humbled to say that our reviews for this assembly are quite positive and endorsing. Here's what a Middletown Village Elementary school said about their SkyDome experience:
"Our students and teachers loved this Planetarium! It was really cool to step into the dome and see and learn about space right in front of you! The kids went home and raced to their parents about it! Rodney was our presenter and he was very professional and very good with the children! We learned a lot about the solar system, planets, and constellations...."
- Middletown Village Elementary, Middletown, NJ
Realistic, fast-paced, and interactive, this assembly could be the closest your students get to experiencing space until they book a ticket for themselves on the New Shepard rocket. The Mobile Ed Productions team is confident that your students will leave the SkyDome Planetarium with a similar reaction to Captain Kirk after traveling to space—awestruck and inspired.
Contact us or call us at 800-433-7459 to answer your questions and check availability.