Give your library visitors a new perspective on how seven continents, five oceans, and 195 individual countries can add up to an entire universe of stories! Our Earth Dome presentation allows students a unique view of our home in the galaxy. This half-hour assembly focuses on the scale of the planet, longitude and latitude, the seven continents, and major cities.
With Mobile Ed's Earth Dome, you and your guests will learn about the different biomes found on Earth, as well as the shifting plate tectonics below the surface, and get your students excited about the wide array of climates and cultures found on our planet.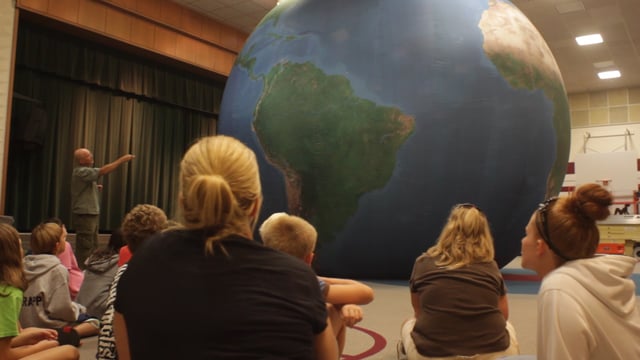 What's really fun about Earth Dome and what sets it apart from other inflatable globes is that it's so big you have to go inside of it to see the whole world! Once you're inside the globe, you see the continents from the inside-out and everything is reversed, but our presenter will be there to guide groups through the entire trip so everybody is oriented.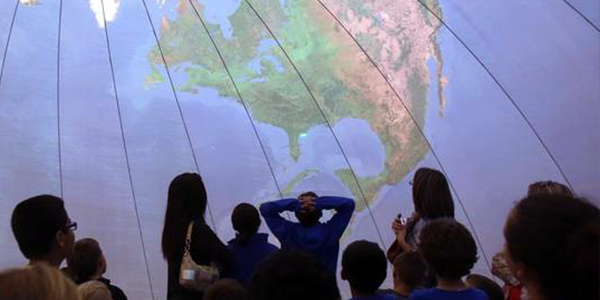 Carl Sagan once described Earth as a "pale blue dot" -- a tiny speck in the face of the enormity of the universe. We may be just one planet in an infinite cosmos, but we still have an entire universe of stories to discover right here on Earth.
You can see more information about Earth Dome at this page, or contact using the button below to find available dates and prices in your area.