Turn your library into a planetarium for a day and discover a universe of stories with Mobile Ed's Sky Dome Planetarium! With our flexible schedule options and experienced presenter, we're ready to take your library patrons to the stars this summer.
Enter our state-of-the-art inflated dome, along with up to about ninety friends, and become enthralled as one of our amazing lecturers takes your group on a forty-minute journey through the stars.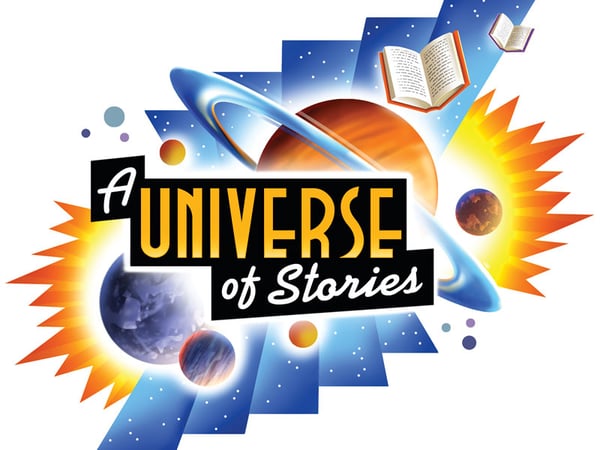 Learn about astronauts, about our solar system, and about the phases of the moon before taking a deep dive into the Greek myths writ large in our sky! Your lecturer will touch on a variety of well-known astrological characters and their myths, such as Orion, the Seven Sisters, Draco and Leo. These are stories that have sparked the imaginations of children for hundreds of years, and they're just as captivating, amusing and inspirational as ever.
Some libraries are not large enough to accommodate our standard (and famously huge) SkyDome, however we have a smaller dome that fits into most multipurpose rooms.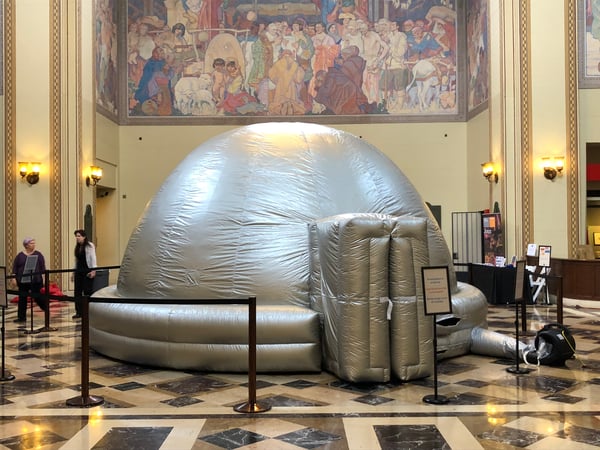 It only requires an 11 foot high ceiling to be fully inflated and can hold up to 45 people per session if you really squeeze 'em in. Don't worry - we can do up to seven sessions in a day to make sure everyone gets a chance to participate.
Summer dates are already filling fast, so book your adventure with Mobile Ed's Sky Dome planetarium today, and find yourself rocketing through a universe of stories! Call 800-433-7459 or get in touch with us through the button below to find available dates and prices in your area.