Let Handy Dan and his friend Junkbot show you how to make the tools to play a home made tennis game in the Amazing Junkyard of Wonderful Stuff. All you need are some common items and your imagination!
---
Serve up fun with a game of Balloon Tennis! Watch how Handy Dan and Junkbot put together their own rackets and play a game.
Step 1: Gather your su

pplies
You only need two ingredients to make your foam sand.
1 balloon

2 plastic or paper plates

Duct tape (4-6 strips)

2 paint sticks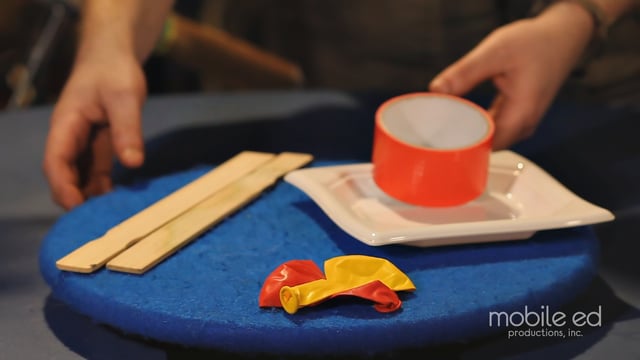 Step 2:

Make the paddles (tennis racquets)
Attach the paint sticks to the paper plates by placing 2-3 strips of tape across the back of the plate.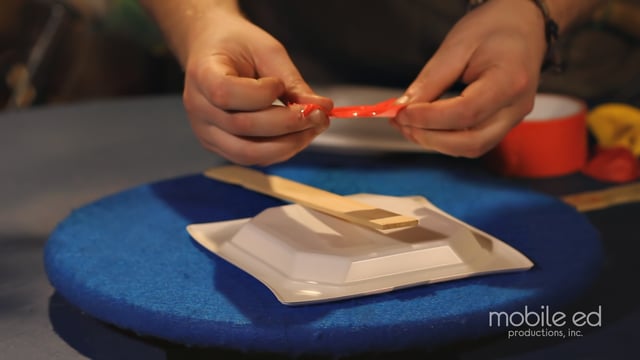 Make sure the strips reach to either side of the paint stick so it's firmly attached to the plate.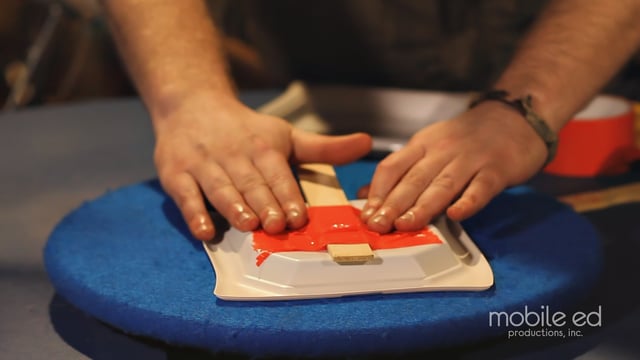 Step 3:

Make the ball
Blow up the balloon and tie it. You might want to get a parent's permission and help with this part - it can be tough to tie off a balloon!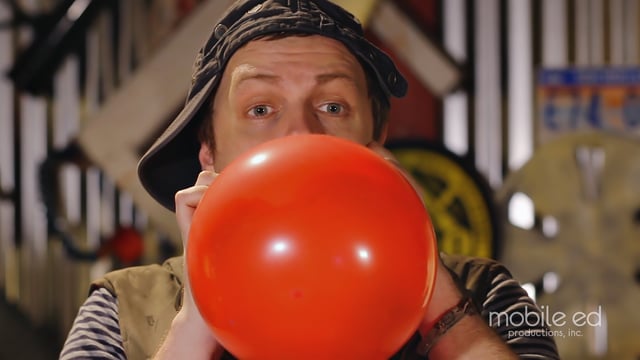 Step 4:

Play!
If you don't have someone else to play with, play a game with yourself in which you try to keep the balloon off the ground by only using your paddle to keep it in the air!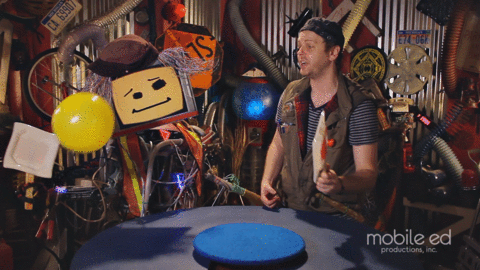 * If you're playing outside, be careful to keep the balloon from touching the grass because grass blades can be sharp and can pop the balloon.

---
Check back again for even more do-it-yourself projects from Handy Dan the Junkyard Man and Mobile Ed Productions!
If you like DIY experiments like these, you should see the kinds of spectacular demonstrations we bring to schools with our live school assembly presentations. Take a look at STEAM Museum, The Magic of Science, Physics is Fun, Forces and Motion and Crime Scene Science, each full of interactive demonstrations that kids love.
---