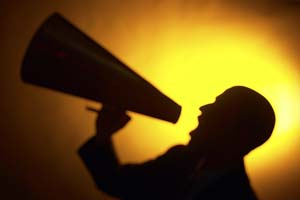 Well, it has been awhile since we posted some of our "bragging rights". This month has been very hectic so far here at the Mobile Ed ranch, what with major winter storms all over the country playing havoc with our schedules. So many schools have missed performances due to weather closures. Of course, we never charge for that, so that is a good thing for the schools, but no one wants to miss their show and disappoint the kids, right? This month has been just a whirlwind of phone calls and emails and constant scrambling to try to find suitable make up dates for all the schools that lost their day. Thanks for your understanding through all this!
But with all that flurry of activity we have been a little behind our usual game in terms of keeping you informed here on the Mobile Ed blog, and especially in the area of recent comments on our awesome shows!
So, with your indulgence, I thought we might catch up some today.
I have a lot of great comments to post but there are so many for just one show, I thought we would just devote today to that one...The STEM Museum.
This has been a busy year for Mobile Ed's inaugural season with our new flagship school assembly. Interest in STEM is running so high, and The STEM Museum is such a perfect show to capitalize on that all that momentum, that the tour has been totally sold out through the Fall and now into March. We do still have a couple of days open in Colorado coming up, a few in Texas, and then a few more later in the Spring in California, but overall the tour has been a smashing success and schools and libraries everywhere have loved it.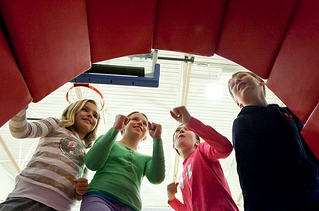 Let's start with an online newspaper account from a school in Grand rapids, Michigan that hosted the show back in early December.
http://www.mlive.com/news/grand-rapids/index.ssf/2013/12/testing_theories_students_get.html
Cool, huh?
Then, just last week we were in Painesville, Ohio at the Hale Road School. Here is what the principal, Mr. Tim St.Clair had to say:
"

The STEM Museum was by far THE best assembly we've had with Mobile Ed. The parent volunteers loved it, the kids raved about it and the teachers enjoyed seeing their kids have fun in a hands-on assembly. The presenter was easy to work with throughout the day."
Thanks, Tim! We are glad you liked it!
Back in December we also visited the Immaculate Heart of Mary School in Indianapolis and our coordinator there, Jennifer Julian, relayed this comment: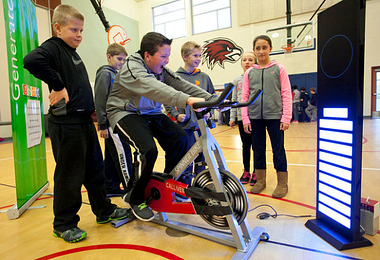 "

Hi Geoff, We really enjoyed the STEM museum. The person presenting the show did a great job. He was on time, very friendly, knowledgeable, and accommodating. The kids really liked the 3d printer and the robot! … Thanks again for another wonderful program!"
Now for any of you interested in how we measure up against standards, here is something from Mary Jefferson, the principal at badger Elementary in Kinsman, Ohio whose school hosted this awesome program about a week ago:
"

...STEM was great. We thoroughly enjoyed Mark and the entire experience. Teachers all said that it hits home with the Common Core. It went well. We will definitely have this one again."
Thanks, Mary!
But these are just a few, and to be quite honest we have been getting very similar reports from everyone that experiences this amazing new school assembly. Still, it is nice to hear the compliments and know that all our hard work put into to creating this new program have paid off and found an enthusiastic audience.
Next time we will hear about some of our other super cool shows.
Geoff Beauchamp is the Regional Manager of Mobile Ed Productions where "Education Through Entertainment" has been the guiding principal since 1979. Mobile Ed Productions produces and markets quality educational school assembly programs in the fieldsof science, history, writing, astronomy, natural science, mathematics, character issues and a variety of other curriculum based areas. In addition, Mr. Beauchamp is a professional actor with 30 years of experience in film, television and on stage. He created and still performs occasionally in Mobile Ed's THE LIVING LINCOLN. He also spent ten years coordinating assembly programs for the elementary school where his own children went to school.