As a parent myself I can tell you that issues of character are vitally important in developing the citizens of tomorrow. Ever try raising a teenage boy? Enough said.
To really instill good character in young adults it is important to start early. Which is why many schools in Ohio and all over the country have begun to use a character development program entitled Inspector Iwannano. This initiative posits different pillars of character such as Trustworthiness, Respect, Responsibility, Fairness, Caring and Citizenship. Taken together these six traits pack a powerful punch when teaching kids to be great people.
Many of our schools in Ohio and throughout the nation asked for a school assembly program to support this initiative and we delivered one to them. The program is entitled Inspector Iwannano, and it is a fun and fast paced powerhouse of entertainment and great core content. This blast of a school assembly was designed from the ground up to directly echo and exemplify the various pillars of character. Unlike some "character programs" available to schools, this school assembly isn't some tired ventriloquist or juggler doing a stale old act and throwing in a few coded words so as to pretend to be of use.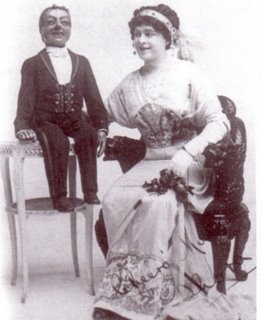 Rather, each segment of the show is specifically designed to highlight and character development topic. By the end of this great school show, the students not only fully understand the issues, but they know why they are important, and, to top it off, the entire experience of learning all this was rolled up into an exciting and fun 45 minute show!

Many of our Ohio schools use Inspector Iwannano to kick off their character development drive early in either the first or second semesters, but others prefer to wait until the lessons begin to take hold and use the school assembly as icing on the cake. Either way this cool school show is perfect for supporting this noble and important initiative in schools.
We were recently in several of the schools in Wooster, Ohio, where they have had this program several times before. Here is a comment from Sharon Center Elementary near Wooster:
"Very interactive entertaining way to focus on Character Development. Actions speak louder than words was a great point!"
This particular set of school assemblies was performed by a truly wonderful guy named Derek McDonald. Derek came to us years ago to star in our technology program Lights Camera Action. He is a tireless performer who is meticulous to the extreme, absolutely determined that every school will get the best school assembly program possible. That kind of work ethic is not common today, and it is perfect for a school assembly about character. We love him and so do our schools in Ohio! They have already determined to have him back to Wooster next year!
So if you are seeking to instill good character values in your students, whether in Ohio or elsewhere, Inspector Iwannano may well be the very best choice you can make!
Geoff Beauchamp is the Regional Manager of Mobile Ed Productions where "Education Through Entertainment" has been the guiding principal since 1979. Mobile Ed Productions produces and markets quality educational school assembly programs in the fields of science, history, writing, astronomy, natural science, mathematics, character issues and a variety of other curriculum based areas. In addition, Mr. Beauchamp is a professional actor with 30 years of experience in film, television and on stage. He created and still performs occasionally in Mobile Ed's THE LIVING LINCOLN