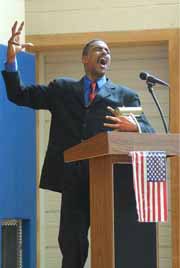 Every day of the school year, from early September through late June, our wonderful school assembly presenters are working in schools and bringing knowledge and fun to kids all over the country. Performing school assemblies in Ohio one week and in Kentucky the next, or doing school shows in New Jersey today and Pennsylvania the next, and then on to Texas or California, our guys (and girls!) travel the country like educational troubadours. It is a grinding way of life, and not for the weak or fragile.
So it really makes us feel great when we hear back from schools as to how much they enjoyed our programs. It is great when we get a call from a principal raving about how wonderful the science assembly was or how much the teachers loved the writing school assembly, and so on. But best of all is when we hear from the kids themselves.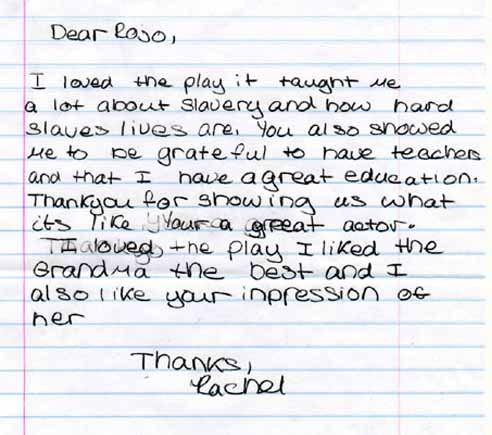 Regularly we receive bundles of letters following a school assembly in a school, written by a class or a grade level, telling us in their own words how much the school assembly meant to them.
Here are a few we received recently following a performance of our Frederick Douglass school assembly at a school in Okemos, Michigan.
We love these comments. Please let your teachers know that when we do a school assembly at your school, that it really makes the performers day to receive letters like this from appreciative kids!
Geoff Beauchamp is the Regional Manager of Mobile Ed Productions where "Education Through Entertainment" has been the guiding principal since 1979. Mobile Ed Productions produces and markets quality educational school assembly programs in the fields of science, history, writing, astronomy, natural science, mathematics, character issues and a variety of other curriculum based areas. In addition, Mr. Beauchamp is a professional actor with 30 years of experience in film, television and on stage. He created and still performs occasionally in Mobile Ed's THE LIVING LINCOLN