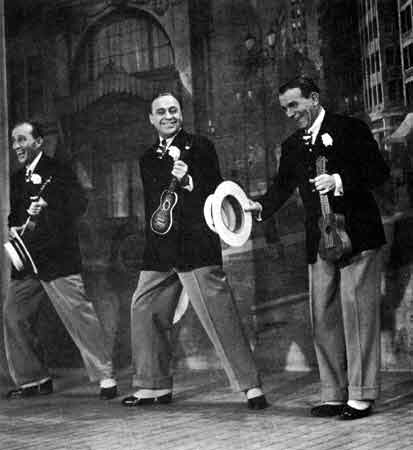 Most of you are probably too young to remember but there was a time before television, and even before movies. Yes, really! Back in those days adults routinely attended the theatre not only to view plays, operas, ballets and other high art, but also to view "low brow" entertainment in what were called vaudeville houses. An evening of vaudeville involved a running slate of different "acts" doing short on stage stints in succession and typically included a variety of entertainment from song and dance teams to comedy acts, jugglers, magicians and ventriloquists. Going to see a "show" was a hugely popular entertainment evening for generations.
Performers working in vaudeville provided the bulk of the talent that drove movies and then television in the early days. Performers such as Bing Crosby and Bob Hope and Abbott and Costello, Jack Benny and George Burns all learned their craft on vaudeville stages. And the magicians and jugglers from those old touring stops became the staple form of entertainment for not only shows such as The Ed Sullivan Show but also for many of the entertainment acts famous in Las Vegas today.

In fact, many of the skills honed by entertainers in those old road houses are the very same entertainment techniques used by many performers involved in school assemblies today. One staple form of act back then was known as "a dog and pony show", with trained animals of various kinds doing tricks or dancing. Many performers back then hated to perform after the animal act as you never knew what "reminders" might have been left on stage!
I recently came across the following video which put me in mind of vaudeville animal acts, and how different they were from the animal programs offered as school assemblies today.
http://sorisomail.com/email/74298/como-se-danca-o-merengue.html
Isn't it amazing and fun what animals can do?
But dog and pony acts, as much fun as they can be, are not really we do in our live animal programs, though. And if that is what someone is bringing to your school you might want to think twice if your intention is to provide educational value.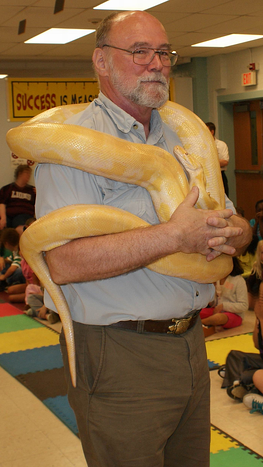 When Mobile Ed sends a Natural Science assembly into a school, such as Animals and the Environment or Reptiles are Cool, we are providing a highly skilled and knowledgeable animal expert with an array of animals to teach kids about the animals themselves, their habits, environments, care and feeding and so on, along with a variety of other issues of environmental concern such as habitat destruction and poaching. Our animals are treated with respect and with great attention to their care and comfort.
But you know what? Kids enjoys the programs just as much! But they are also enjoying a valuable educational lesson.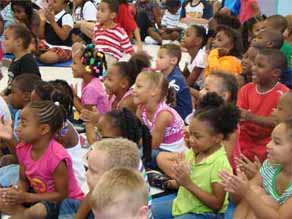 Learning doesn't have to be boring. In fact, learning can be fun and exciting! Mobile Ed has been getting kids excited about science, social studies, creative writing and a whole host of other areas of learning since 1979 and, frankly, we have gotten pretty good at it.
So don't settle for a "dog and pony show". An entertaining but educational school assembly is so much more better!
Geoff Beauchamp is the Regional Manager of Mobile Ed Productions where "Education Through Entertainment" has been the guiding principal since 1979. Mobile Ed Productions produces and markets quality educational school assembly programs in the fields of science, history, writing, astronomy, natural science, mathematics, character issues and a variety of other curriculum based areas. In addition, Mr. Beauchamp is a professional actor with 30 years of experience in film, television and on stage. He created and still performs occasionally in Mobile Ed's THE LIVING LINCOLN