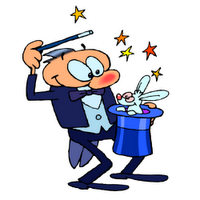 This week, as we have pointed out already, is Character Counts Week. But there is another area of recognition to celebrate this week. October 25 through October 31 is officially International Magic Week!
Culminating on Halloween, which through no coincidence but rather astute planning is also the anniversary of the death of famous magician Harry Houdini, the week is a great time to cast an eye toward all those fabulous entertainers that reward us every year with their skills in the art of prestidigitation and illusion!
Of course, magicians have also made a lot of wonderful contributions to our world of school assemblies and school programs. Back in the day (before Mobile Ed!) school assemblies pretty much were magic shows almost exclusively. And kids do love magic, no doubt! But in these days of mandated testing, and "time on task", there is little time left in the schedules of most schools for purely entertaining assemblies.
Thankfully, the average school has many options now for educational assemblies that are just as much fun as magic shows or ventriloquist acts but also serve to augment and support the curriculum through academic content. Such shows as Sky Dome Planetarium (Astronomy), Piankeshaw Trails (Native Americans), and Chemistry! It Really Matters! (science) are all wonderfully entertaining, and a great diversion for weary students, but also are directly linked into the content standards the students need to learn. It is now a win-win for all concerned.
Still, we tip our hats to magicians. After all, they still provide wonderfully fun entertainment perfect for other venues, or for those school occasions when educational content is not required such as an end of the year "family-fun" night. And, truth be told, many performers even from within our own ranks, began their careers as performers as magicians before switching their hard won skills over to the equally daunting task of teaching.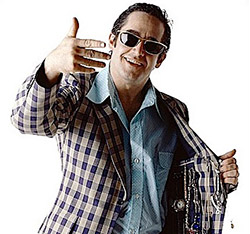 But be advised! If you are seeking educational school assemblies, be careful. many "entertainers" (such as magicians) have felt the pinch of hard times and now attempt to market their school shows as "educational" when, in fact, their show is composed of nothing more than an entertainment act disguised as education by the sporadic addition of a few (sometimes very few) carefully chosen key words and phrases. These 'magic shows in drag" are not truly educational assemblies but a poor saccharin substitute. And like most substitutes they will leave you hungry and unsatisfied. We love our magical brethren, but if it is educational school assemblies that you are seeking, we want you to actually get educational assemblies!
Meantime, go see a magic show this week! They really are a lot of fun!
Geoff Beauchamp is the Regional Manager of Mobile Ed Productions where "Education Through Entertainment" has been the guiding principal since 1979. Mobile Ed Productions produces and markets quality educational school assembly programs in the fields of science, history, writing, astronomy, natural science, mathematics, character issues and a variety of other curriculum based areas. In addition, Mr. Beauchamp is a professional actor with 30 years of experience in film, television and on stage. He created and still performs occasionally in Mobile Ed's THE LIVING LINCOLN.