Just a refresher today to keep you up to speed on the comings and goings of some of our great school assembly performers. Seems like a lot of our best Midwest school show presenters were in other parts of the country in October, but they are all coming back to the Midwest in time for Thanksgiving and the Christmas holidays.
A couple of our fave's have spent the last few weeks down in Texas. Toma the Mime has been doing school shows in the central Texas areas around Houston, Austin and Dallas/Ft Worth. Toma, of course is traveling this year with wonderful a Thomas Edison school assembly and with our newest school show - The Invisible Wonder/ All About Air - and, I might add, getting rave reviews for both. But he is best known for his Young Authors Day, the worlds most totally awesome creative writing school assembly ever! (Can you tell I am a fan of Young Authors Day? maybe a little?) Our clients in Ohio, Indiana and Michigan love Toma and are eager to have him back home this month!
Also returning from a trip to the Lone Star State is Mr. David Killian, one of our notable presenters for The Earth Dome and the Sky Dome Planetarium. He has been touring these great school shows in Texas and also returns to Ohio, Michigan and Kentucky schools this month. Glad to have you back. David!
Meantime, a couple of our best school show guys having been touring up and down the east Coast recently, performing schools shows for schools in New Jersey, New York, Maryland, Virginia and all over new England.
Awesome Detroit Dude Rojo with his amazing Magic of Science, inspiring Martin Luther King and awesomely sublime Inspector Iwannano, leaves the hustle and bustle of New Jersey to bring his magic back to eagerly waiting schools in Ohio, Indiana and Michigan.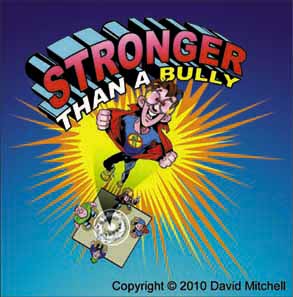 And starting next week, schools in Ohio, Michigan, Indiana and Kentucky once more have the dazzling Dave Mitchell back to visit their schools. Dave, whose Ben Franklin is uncannily wonderful, and whose Imathimation is staggeringly successful, and whose Reading! More Than Words! is so terrific as to be... well ... beyond words, returns to the Midwest carrying as well his new and phenomenally popular anti bullying school show - Stronger Than a Bully! Demand for this great school assembly has been so high that Dave's calendar is virtually sold out for the remainder of this school year. Next week students in ten different Ohio schools will avail themselves of this great school show! Dave is going to be tired, but he loves it!
So, overall, it is a great time to be a Midwestern school, with not one, not two, not three, but four of the very best school assembly performers returning to Ohio, Indiana, Michigan, Illinois and Kentucky to amaze students from now through New Years!
Welcome home, gentlemen! You can help us get rid of all these pesky leaves! :-)
Geoff Beauchamp is the Regional Manager of Mobile Ed Productions where "Education Through Entertainment" has been the guiding principal since 1979. Mobile Ed Productions produces and markets quality educational school assembly programs in the fields of science, history, writing, astronomy, natural science, mathematics, character issues and a variety of other curriculum based areas. In addition, Mr. Beauchamp is a professional actor with 30 years of experience in film, television and on stage. He created and still performs occasionally in Mobile Ed's THE LIVING LINCOLN.