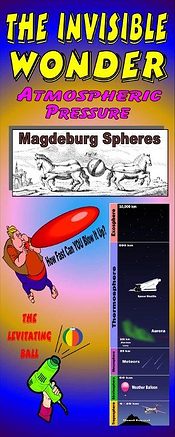 I finally got out to see a performance of our newest science assembly last week! Wow! I am so pleased, and so were the kids in the audience at the school in Clio, Michigan where this awesome show show took place!
The Invisible Wonder rocked into schools for the first time last Fall. Though I helped create the show, and worked on getting it "off the ground" (heh, heh, heh) I had not seen it since it went on the road back in August. Wow! In the wonderful hands of Mobile Ed performer extraordinaire Tom Johnson (AKA – Toma the Mime), this show has wings!
I shot some video, which, with the help of my 15 year old daughter, we just edited together for your viewing pleasure. Here is how it looks:
As you can see, Toma is his fabulous funny self as always, and it is obvious that he really enjoys performing this great school science assembly.
If you are still looking for ideas for elementary assemblies this year, see if Tom and The Invisible Wonder will be in your area. You will be very pleased. I have been viewing school shows for more than twenty years and The Invisible Wonder is as good or better than any I have seen. Do yourself a favor and invite The Invisible Wonder into your school today!
Geoff Beauchamp is the Regional Manager of Mobile Ed Productions where "Education Through Entertainment" has been the guiding principal since 1979. Mobile Ed Productions produces and markets quality educational school assembly programs in the fields of science, history, writing, astronomy, natural science, mathematics, character issues and a variety of other curriculum based areas. In addition, Mr. Beauchamp is a professional actor with 30 years of experience in film, television and on stage. He created and still performs occasionally in Mobile Ed's THE LIVING LINCOLN.