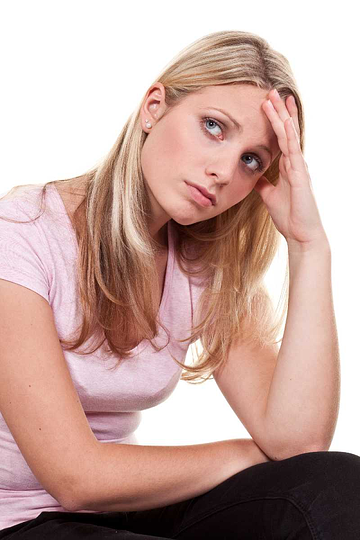 So, you just got home from a PTO meeting and, somehow, someway, you have been, shall we say "volunteered" to be the new cultural enrichment officer, or school assembly coordinator for your school. And you, proud parent of a newly minted kindergartener, have absolutely no idea what a school assembly is. OMG! Wow! What do you do now? Well, relax. We have you covered. Welcome to Mobile Ed Productions' Guide to School Assembly Programs. We have your back!
In essence, a school assembly program is any kind of entertainment or educational performance or event that comes to the school for the benefit of the students. We all know about field trips. A trip away from school is an opportunity for an enriching moment and a break from the routine. Such a trip, whether to a site of historical significance, civic enlightenment or any other educational moment, or even just for fun, provides a break from the day to day routine of classroom life, and often is something that students simply cannot experience in their home life. But, for many schools a field trip is not possible. Perhaps, the school is rural and there are few places of interest near enough to visit. Perhaps the transportation is too expensive. Or perhaps, especially in this day of the great god of "State Mandated Testing", the school just cannot have them out of class long enough to go anywhere. The trip may be obviously benefiscial, but the travel time makes the entire investment unfeasible. For whatever reason, schools more and more look to presenters who can come to the school with interesting and enriching fare for the students. Presentations range from an actor dressed as Ben Franklin to a bunch of guys on BMX bikes, from a magician doing a scary/funny Halloween show to a group of musicians performing archaic Chinese songs of 19th century railroad builders, from a dazzling science program to a fellow in a rabbit suit telling jokes about his kids and calling himself a self-esteem expert. Children's Theatre companies, bug experts, scuba divers, Civil War re-enactors, Spanish Dance companies, archeologists, authors of children's literature, portable planetariums, roller skating chipmunks singing songs to prevent bullying ...the list goes on and on. If you can imagine it then somewhere, at sometime, someone has probably done a school show about it. Usually the programs fall somewhere along a line between pure entertainment at one end (jugglers, clowns, magicians) and dry, educational lectures at the other, with all manner of great (and not so great) stuff in between.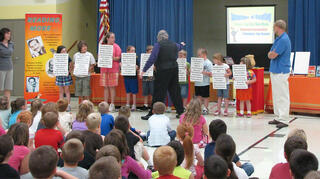 In addition, from time to time, ideas and concepts become "hot-button" issues as schools are encouraged to focus on certain specific concepts. Examples of this lately include the focus on anti-bullying, or climate change, or self-esteem. Some schools and districts are only interested in using assemblies to expose students to fine arts such as Ballet, Classical Music, visual arts or Theatre. Others only want traditional core curriculum subjects like science, history or writing. Lately, with the emphasis on testing of Reading and Math skills, a need has arisen for programs that focus on these areas. In our opinion, they are, if done well, all good. Whatever contributes to engaging a students mind and imagination will ultimately lead to a broadening of that students understanding of the world.
In the next series of articles we will be going through this world to explain all of it's various facets so that you, the average parent, can understand just what you have gotten involved in.
Geoff Beauchamp is the Regional Manager of Mobile Ed Productions where "Education Through Entertainment" has been the guiding principal since 1979. Mobile Ed Productions produces and markets quality educational school assembly programs in the fields of science, history, writing, astronomy, natural science, mathematics, character issues and a variety of other curriculum based areas. In addition, Mr. Beauchamp is a professional actor with 30 years of experience in film, television and on stage. He created and still performs occasionally in Mobile Ed's THE LIVING LINCOLN. He also spent ten years coordinating assembly programs for the elementary school where his own children went to school.