As Detroit, our city, endures the misery of passing into bankruptcy, and basks in the unwelcome attention of the world, it is not a bad thing to reflect on a proud and storied past.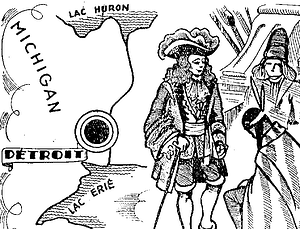 On July 26 in 1701, three hundred and twelve years ago, a Frenchman by the highly improbable name of Antoine Laumet de La Mothe, sieur de Cadillac, founded Fort Ponchartrain in the wilds of what would become the state of Michigan. This small fortress set to guard the river joining two great lakes, would grow to become the city of Detroit, Michigan.
In the middle of the 20th century, this city would rise to become one of the most prosperous and powerful cities in the world.
Originally built on fur trading, later development occurred because of logging, shipping and farming. But the city would grow rapidly as early pioneers of the automobile industry, such as Henry Ford, set up shop and transformed the small town into a major industrial powerhouse.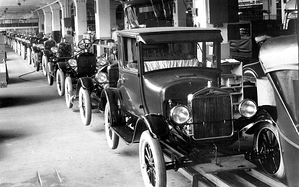 As money flowed in, Detroit built itself into a beautiful place filled with parks and museums and dubbed "the Paris of the Midwest".
Immigrants from all over the world came to make their homes in the growing metropolis. From Greece and Germany, Italy and Ireland they came seeking a better life. And Detroit was at the center of the great African American northward diaspora bringing thousands and thousands from the South seeking jobs in the new factories.

During Prohibition, under the infamous "Purple Gang", Detroit became a major conduit of alcohol traveling illegally from Canada into the United States.
Thomas Edison spent his formative years near Detroit selling newspapers on local train lines.
Charles Lindbergh left his home in Detroit to conquer the Atlantic.
Oscar Mayer rose from Detroit to bring hot dogs to everyone, as Mike Ilitch and Tom Monaghan did later with pizza.
The modern labor movement was born in Detroit, bringing the promise of dignity and a solid middle class life to workers across the nation.
And, as a seat of manufacturing, it had few rivals. During World War II, Detroit was "the Arsenal of Democracy" providing the lion's share of armaments for Allied war efforts. Home to "Rosie the Riveter", Rose Will Monroe, plants in Detroit build the bombers that laid destruction across the German held cities of Europe. Tanks, planes and ammunition flowed out of Detroit, supplying our troops across the globe.
But the prosperity did not come without strain. Race relations were always a problem, and erupted into riots as early as 1943, while the war was still raging. These tensions would not go away and played a central role in what would become the fall of Detroit.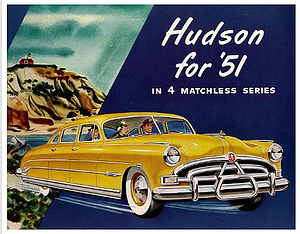 But as the war ended, Detroit factories put the newly prosperous nation on wheels during the Eisenhower years. Good times came to the Motor City as Detroit Muscle took on the world. The rolling works of art that sprang from Detroit design studios in the 1950's are among the most beautiful pieces of functional art ever created.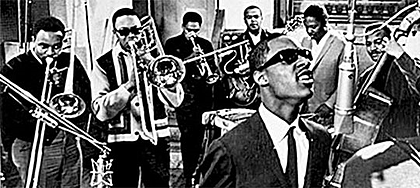 And, speaking of art, music sprang naturally from this great city creating the Motown Sound of Soul Music in the 60's and 70's.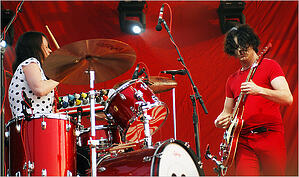 Rock acts ranging from Mitch Ryder and Bob Seger to Iggy Pop, Kid Rock and The White Stripes erupted onto stages everywhere. Legendary rockers Kiss even had a smash hit commemorating Detroit's love affair with Rock in their smash single Detroit Rock City.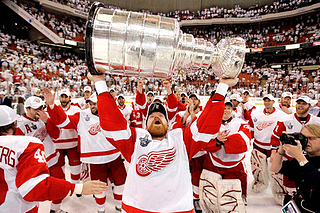 Beyond music, Detroit has always been a huge sports city, boasting world class teams in all major professional sports. Detroiters are rabid in their support for their beloved Red Wings and Tigers.
And in the world of entertainment, Detroit has been home to a myriad of stars including such luminaries as Charlton Heston, Julie Harris, Tim Allen, Francis Ford Coppola, Ellen Burstyn, Lily Tomlin, Harry Morgan, Tom Selleck, Marlo Thomas, Tom Sizemore and Soupy Sales, to name only a few.
Not to mention, of course, that Detroit has also played midwife and incubator to the entire cottage industry of school assemblies, school shows and school enrichment programs that are now prevalent across the nation. Companies such as Mobile Ed virtually created the concept of school science assemblies and that idea has now spread to schools all over the country with imitators in many places.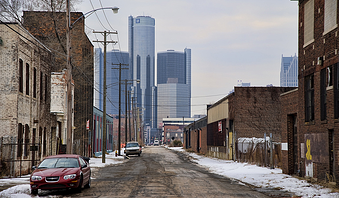 So it is with deep pain that we take stock, on this 312th birthday, of the current state of our city.
Many mistakes factor into how Detroit came to this place. Corruption, racism, and greed all enter into the equation, as do excessive pride, incompetence and arrogance. But external factors also played a part. International treaties that altered the playing field across the globe adversely affected the city's ability to compete.
Even factors as seemingly unrelated as the advent of air-conditioning have helped to bring Detroit to it's knees.
But the pain is mixed with hope. Detroiters come in all colors, shapes and sizes. They are a tough and sturdy bunch, and resilience is part of their basic DNA. They will rise again tomorrow morning and struggle once again to survive and to rebuild.
At every darkest moment there is the promise of dawn. As Detroit reaches the very bottom already development of it's future is taking place. Light rail, new sports arenas and new start up companies are all in the wind. There is an excitement in the air, as entrepreneurs sense the beginning of something new. Detroit may be down, seriously down, but Detroit is not out. It won't be easy. Nothing worthwhile ever is. It won't happen overnight, or tomorrow. We know that. But it will happen. This city will rise again, and better than before.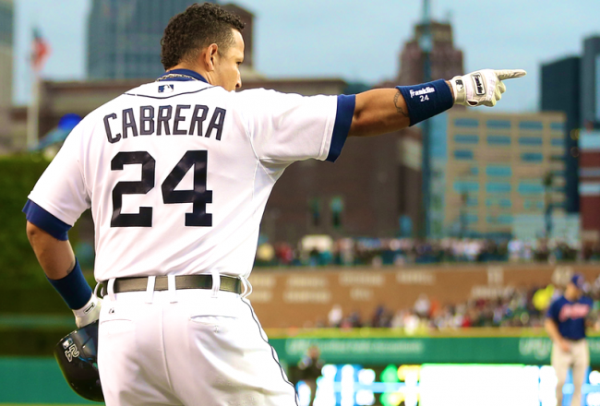 Because that is who we are.
We are tough.
We are Detroit.
We are the D.

Now let's go win that World Series! Go Tigers!

Geoff Beauchamp is the Regional Manager of Mobile Ed Productions where "Education Through Entertainment" has been the guiding principal since 1979. Mobile Ed Productions produces and markets quality educational school assembly programs in the fields of science, history, writing, astronomy, natural science, mathematics, character issues and a variety of other curriculum based areas. In addition, Mr. Beauchamp is a professional actor with 30 years of experience in film, television and on stage. He created and still performs occasionally in Mobile Ed's THE LIVING LINCOLN. He also spent ten years coordinating assembly programs for the elementary school where his own children went to school.