We had so much fun with bubbles last week, we just had to have some more. Today, Handy Dan is turning junk into fun, with another bubble activity -- a bubble shooter!
---
Watch this video to see Handy Dan teach you how to make an awesome bubble shooter!
Step 1: Gather your su

pplies
There are a few items you will need to make your bubble wand:
Duct tape or masking tape

Some straws, about 10-20

A jar of soapy water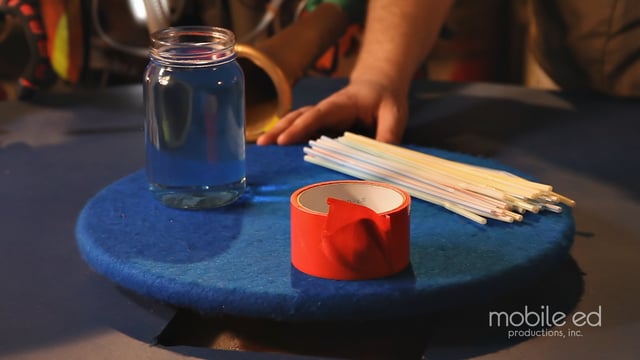 Step 2:

Gather the straws
Buch the straws together. Make sure they are all even with one another, and the same size.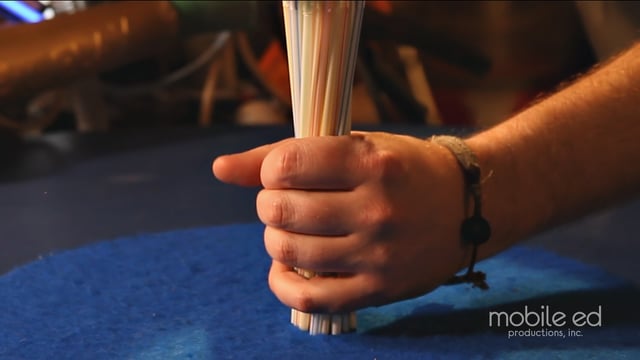 Step 3:

Fasten the straws together with tape
Wrap duct tape or masking tape around the middle of the bunched straws. To ensure proper airflow through the straws, be sure not to wrap the tape around too tight so that the straws do not become pinched or closed.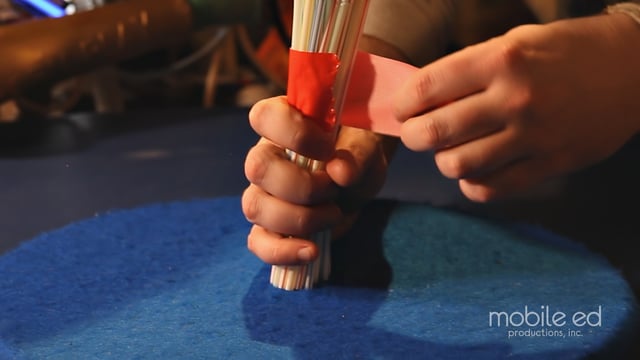 Step 4:

Dip the straws into the soapy water
Dip one end of the bunched straws into the soapy water, making sure the soapy water gets inside each and every straw.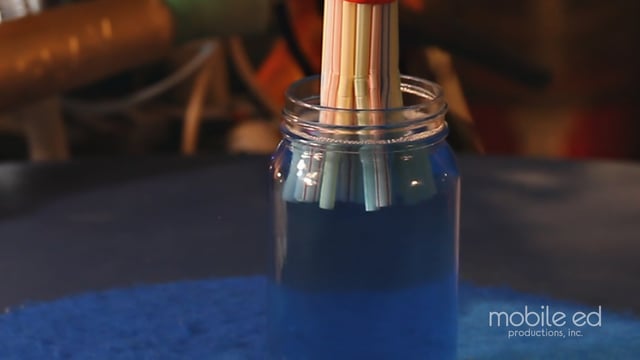 Step 5: Blow bubbles!
Find a good place to blow bubbles, perferably outside.
Take a deep breath, and gently blow through the bubble shooter! Dip the end into the soapy water again and blow more bubbles! Make dozens of bubbles simultaneously all at once and watch, amazed, as sky fills with bubbles!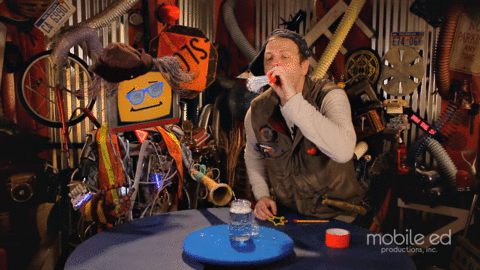 Bubbles! Bubbles galore!!
For a fun variation, add food coloring to make colored bubbles. Always ask your mom or dad before using food coloring because it can stain!
---
Check back again for more do-it-yourself projects from Handy Dan the Junkyard Man and Mobile Ed Productions!
If you like DIY experiments like these, you should see the kinds of spectacular demonstrations we bring to schools with our live school assembly presentations. Take a look at STEAM Museum, The Magic of Science, Physics is Fun, Forces and Motion and Crime Scene Science, each full of interactive demonstrations that kids love.
---