Join Handy Dan for this summer time project - Bubble Wands! To celebrate the last day of school, Handy Dan the Junkyard Man and his sidekick, Junkbot, show kids bored with regular bubble wands how to make a super bubble wand in the shape of a star!
---
Watch this video to have Handy Dan show you how to make your very own bubble wand in the shape of a star!
Step 1: Gather your su

pplies
There are a few items you will need to make your bubble wand:
4-5 pipe cleaners

Soapy water

Unsharpened pencil


Step 2:

Bend the pipe cleaner into the shape you want to make
Take a pipe cleaner of your favorite color and bend it into any shape you want! It can be any shape: a big circle, or a square, or a heart shape, but for our example, we're going to make a star.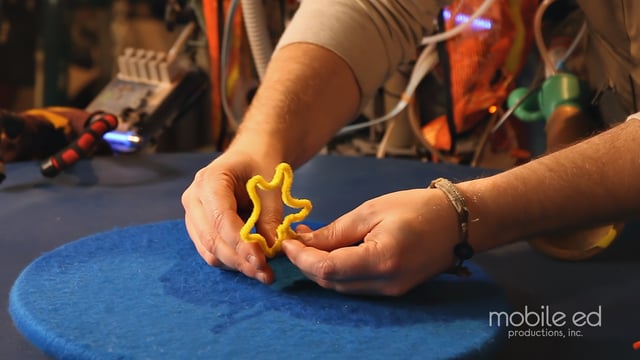 Step 3:

Create the handle
Take another pipe cleaner - be creative with the color - and attach it to the bottom of your shape. Just wrap the end of the pipe cleaner around the shape a couple of times so it's nice and secure.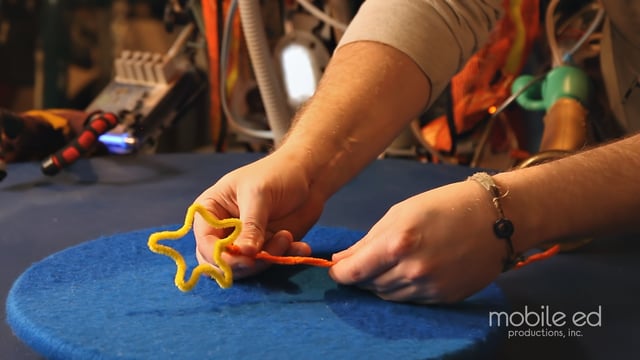 Then, take your unsharpened pencil and wrap the pipe cleaner around it, starting from the base of your shape.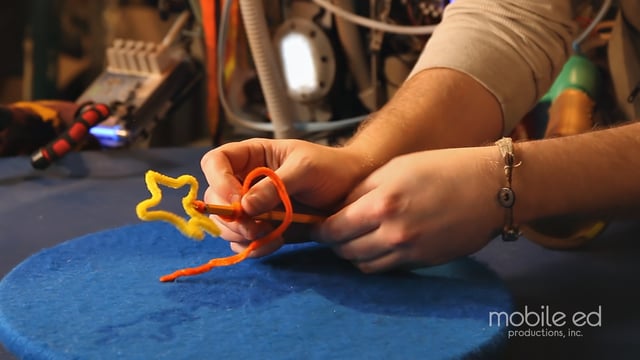 Continue to wrap the pipe cleaner as far down the pencil as you can. If you wish, you can add additional pipe cleaners of different colors to make it even more sturdy and spectacular looking!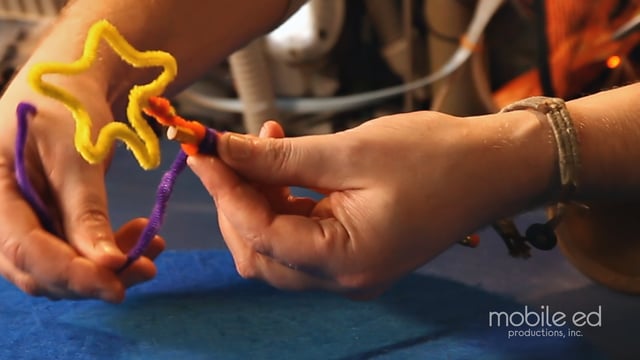 Get creative with the design of your bubble wand! It's your bubble wand, so do what you want with it.
Step 4: Blow bubbles!
Find a good place to blow bubbles, perferably outside.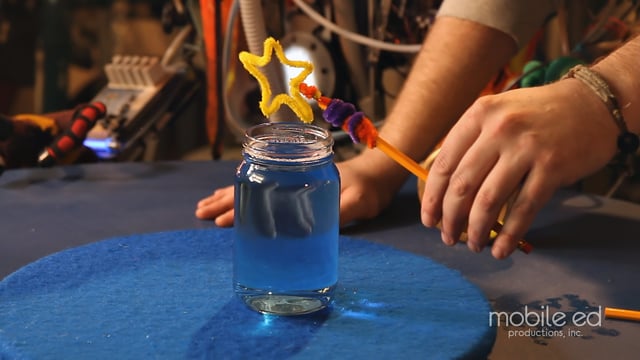 Dip your bubble wand into a jar of soapy water...and blow!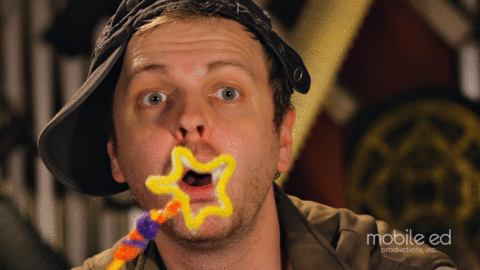 Bubbles!
---
Check back again for even more do-it-yourself projects from Handy Dan the Junkyard Man and Mobile Ed Productions!
If you like DIY experiments like these, you should see the kinds of spectacular demonstrations we bring to schools with our live school assembly presentations. Take a look at STEAM Museum, The Magic of Science, Physics is Fun, Forces and Motion and Crime Scene Science, each full of interactive demonstrations that kids love.
---