Here are all seven videos in our Building Up STEAM series of DIY projects and activities for you and your kids, perfect for a rainy day, an in-school activity, or an after-school enrichment. Make your own ice cream, levitate a ping pong ball, seemingly defy the laws of physics, and more!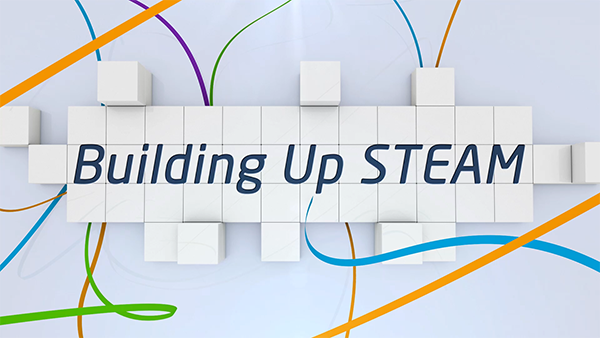 In case you missed out, here's all seven videos in our Building Up STEAM series! All you need are some common household items and an afternoon. Take a look at all the fun you could be having right now in these short, entertaining videos complete with step-by-step instructions.
We hope you will enjoy this series of DIY science activities for kids. We made these videos so you can bring a little field trip to your own home or classroom any day!
If you liked these videos, be sure to check out our other DIY project series, Handy Dan the Junkyard Man! This fun show, geared towards lower elementary school students, is a great resource for any teacher, homeschool instructor, day care professional, or anyone else who needs to find activities for their little ones.