Happy Holidays from Mobile Ed and the Amazing Junkyard of Wonderful Stuff! Handy Dan and his wisecracking sidekick Junkbot will show you how to make your winter holidays fun and merry with a new creation: Snow Dough! It's a cold, soft material, like snow, that's irresistibly fun and hard to put down. This is a great activity for any holiday parties and it's really easy to do! Are you ready?
---
Step 1: Gather your su

pplies
You only need to find a few common items you probably have around the house to make your snow dough:
1 spoon

a 1 cup measuring cup

1 bottle of hand lotion or moisturizer

1 cup of corn starch

1 mixing bowl

Step 2: Combine the ingredients
Making snow dough is a simple straightforward process, similar to making real dough. But you don't want to eat this!
Start by measuring 1 cup of corn starch and adding it to your mixing bowl.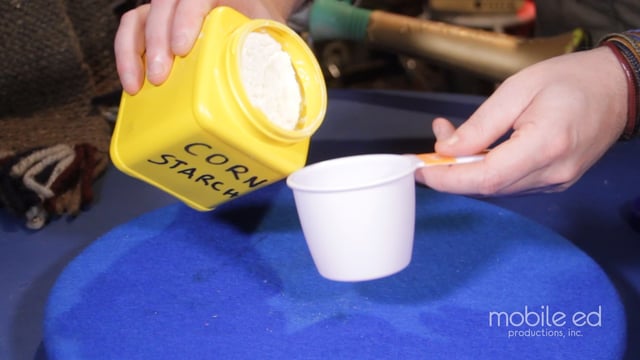 Just dump it in the mixing bowl!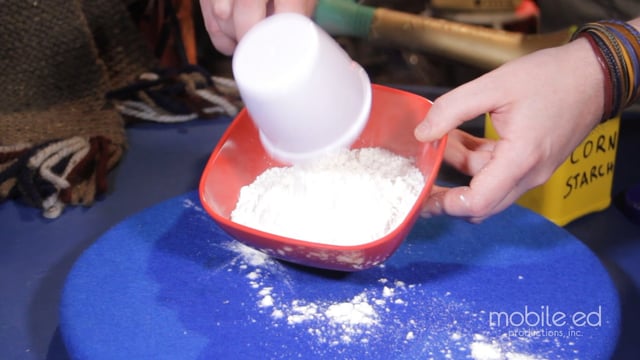 Next, measure out 1 cup of hand lotion...
...and add that to the mixing bowl with the corn starch.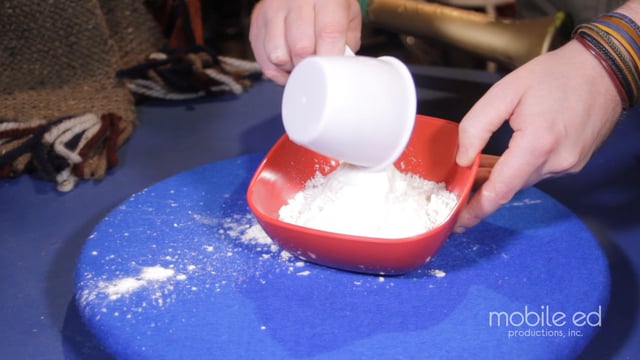 So far so good!
Step 3: Mix!
Now, grab your spoon and get mixing!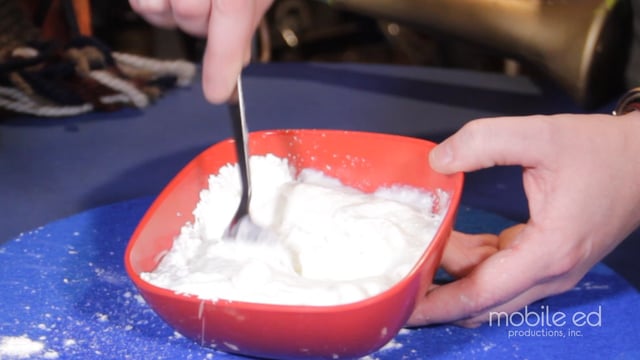 Keep on stirring until the corn starch and lotion are completely combined. The mixture should be fluffy and thick.
Step 4: Make a snowman!
Now, take your completed snow dough, roll it into balls, and make yourself a snowman that won't melt!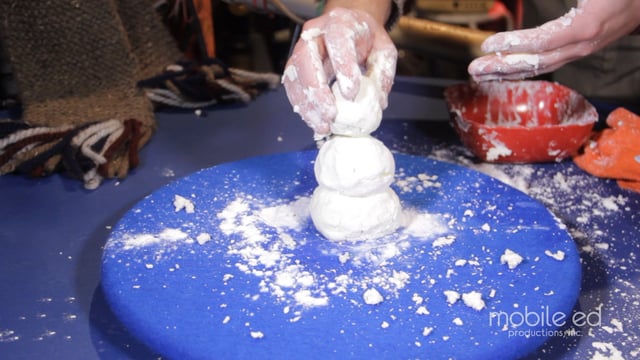 Add some buttons for eyes, sticks for arms, and presto! Snowman!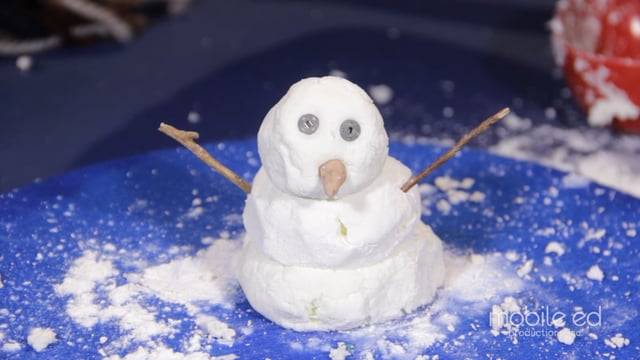 He will get a bit mushy though, so refrigerate your snow dough to reuse it for another time.
Happy holidays, everyone!!
---
Check back again for more do-it-yourself projects from Handy Dan the Junkyard Man and Mobile Ed Productions!
If you like DIY experiments like these, you should see the kinds of spectacular demonstrations we bring to schools with our live school assembly presentations. Take a look at STEAM Museum, The Magic of Science, Physics is Fun, Forces and Motion and Crime Scene Science, each full of interactive demonstrations that kids love.
---