Happy Halloween! It's Slime Time in the Amazing Junkyard of Wonderful Stuff! Handy Dan and Junkbot, will show you how to make this Halloween a fun and gooey one with these simple slime making steps. This is a great activity for any Halloween parties!
---
It's Halloween in the Amazing Junkyard of Wonderful Stuff and Handy Dan and Junkbot are all dressed up and ready to make some fun! This time, they're making Monster Slime, and you get to find out how!


Step 1: Gather your su

pplies
You only need to find a few common items to make your slime!
Measuring tablespoon
2 Popsicle sticks
1 bottle of white glue
Food coloring
2 small party cups
Water
Borax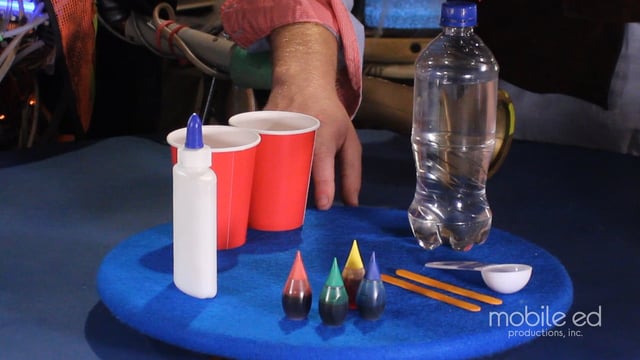 Step 2: Combine the water and Borax
Note: Before you get started on this project, please prepare your work area. Cover your table with an old newspaper and you might even want to cover your carpeted floor. You don't want to get your slime in the carpet!
Now that you've got everything all covered up...it's Slime Time!
Take one empty party cup and fill it half-way with water.
Then, add 2 tablespoons of Borax to the water.
Stir well and set the cup aside.
Step 3: Add the glue
Take the empty party cup and fill it with an inch of white glue.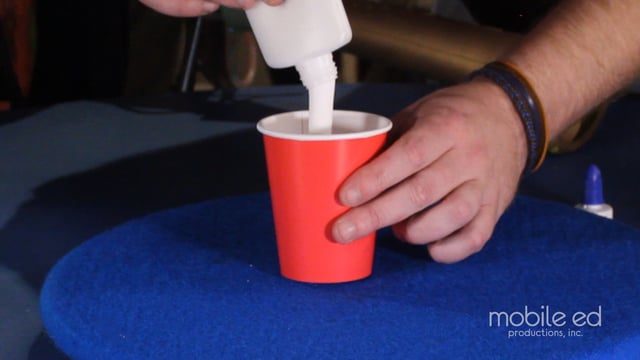 Take the party cup containing the water and Borax and add 3 tablespoons of that mixture to the cup of glue.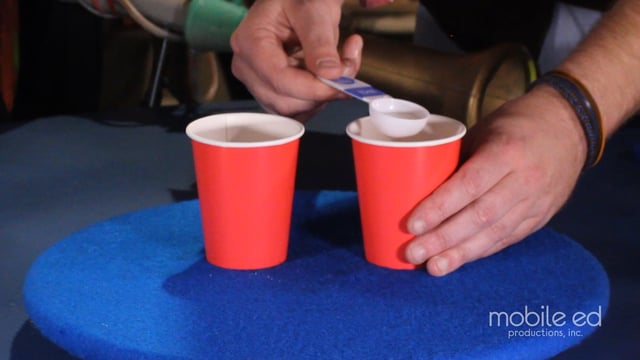 Stir it up good!
Step 4: Add food coloring
Now lets get your slime looking like real Monster Slime! Go ahead and add a few drops of your favorite color food coloring. Then, stir again.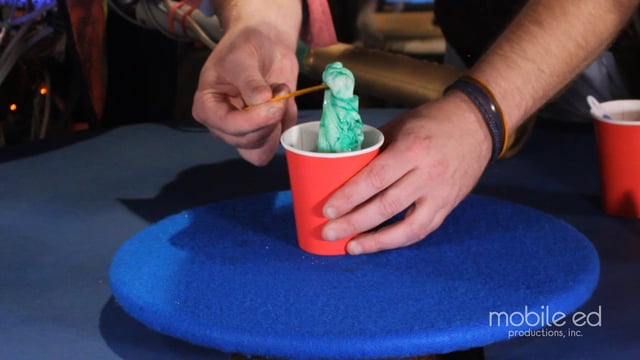 There you have it! Instant Slime!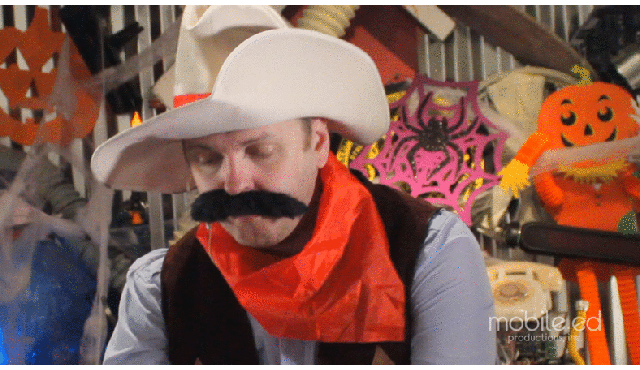 With this easy recipe, it can be Slime Time anytime! This is a great project for a Halloween party at home or school! Just make sure you protect your surfaces and especially carpet from this project, alright?
Have a happy and safe Halloween!!
---
Check back again for more do-it-yourself projects from Handy Dan the Junkyard Man and Mobile Ed Productions!
If you like DIY experiments like these, you should see the kinds of spectacular demonstrations we bring to schools with our live school assembly presentations. Take a look at STEAM Museum, The Magic of Science, Physics is Fun, Forces and Motion and Crime Scene Science, each full of interactive demonstrations that kids love.
---