Have Handy Dan and Junkbot show you how to have a lot more fun than usual with a sponge when you use it to make gift art! It's a nice way to say "sorry" for spilling something or making a mess, or for a rainy day.
---
It's easy to make your own gift art! Watch how Handy Dan does it in this video.
Step 1: Gather your su

pplies
You only need two ingredients to make your foam sand.
Construction paper

Sponges

Writing utensil (like a marker or a felt-tipped pen)

Paint

A paper plate or surface you can spread the paint on

Scissors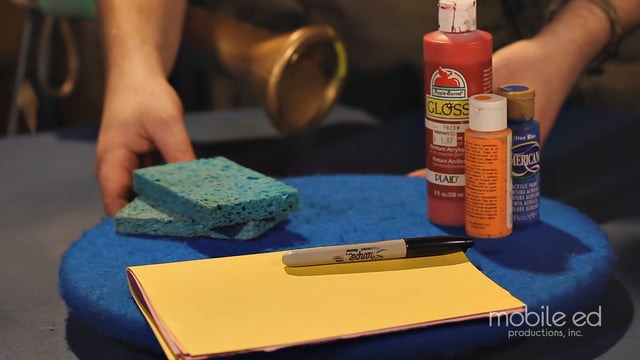 Step 2:

Make a shaped stamp
Draw your favorite shape on the sponge. Handy Dan chose to draw a heart.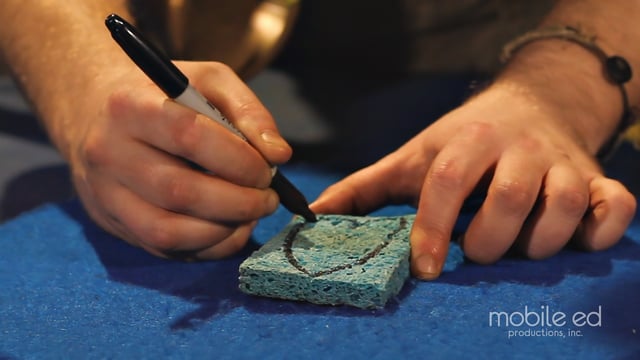 Use the scissors to cut out the shape.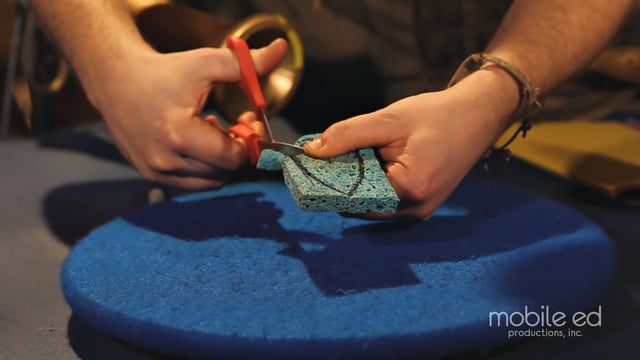 Step 3:

Make a greeting card!
Fold the construction paper over to make a greeting card.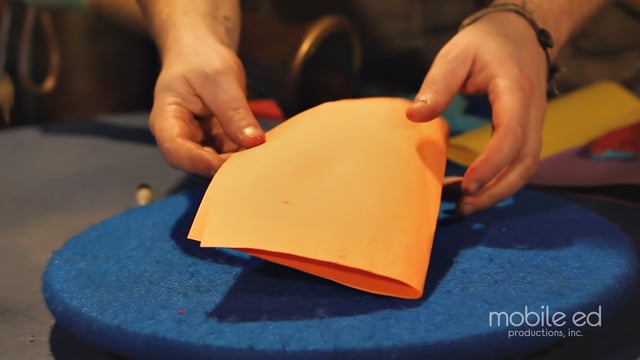 Spread a little paint on a plate or surface and dip the shaped sponge into the paint.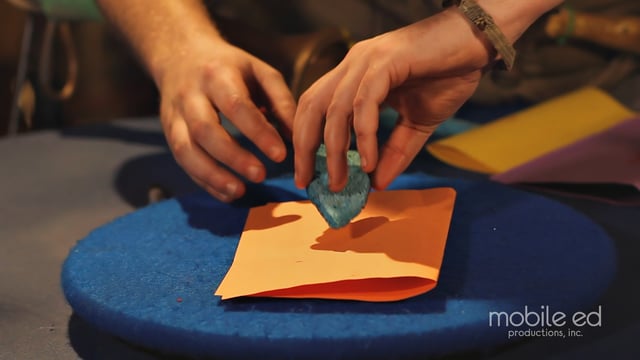 Gently press your shaped sponge stamp onto the construction paper. Then, pull the sponge away from the paper without smearing it! Look what you made!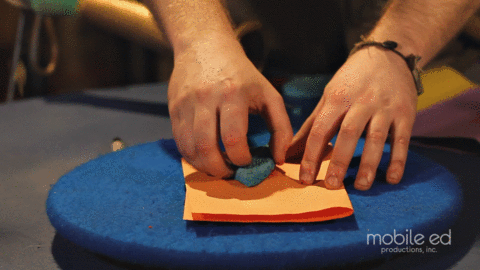 Now, decorate the outside of the greeting card!
Suggestions: Use a heart shaped stamp to tell someone that you love them. Use a star or a moon shaped sponge to tell someone you think they're out of this world! Most importantly, Handy Dan would like you to use have fun while you use your imagination!
---
Check back again for more do-it-yourself projects from Handy Dan the Junkyard Man and Mobile Ed Productions!
If you like DIY experiments like these, you should see the kinds of spectacular demonstrations we bring to schools with our live school assembly presentations. Take a look at STEAM Museum, The Magic of Science, Physics is Fun, Forces and Motion and Crime Scene Science, each full of interactive demonstrations that kids love.
---