Transform your library into a writers' workshop this summer, and help your students tell their whole universe of stories. Our award-winning Young Authors Day program turns young people into authors and playwrights, while also delivering important knowledge about the writing process.
Join your performer -- a fully trained mime -- at the beginning of the day, and learn about the art of mime and storytelling! After a rollicking 45-minute assembly, your students will be released to craft their own stories, which will then be performed live for the whole group later in the day!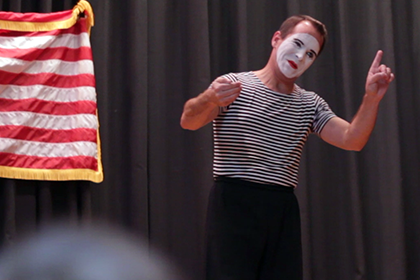 Young Authors Day is adaptable to your library's event schedule, so please let us know what will work best for your situation. Some people forego the second performance altogether and just do a single assembly. Some libraries like to have more creative writing time, and that's okay, too! Just give us a call at 800-433-7459 and let us know what your plans are and we can find a solution you and your library guests will love.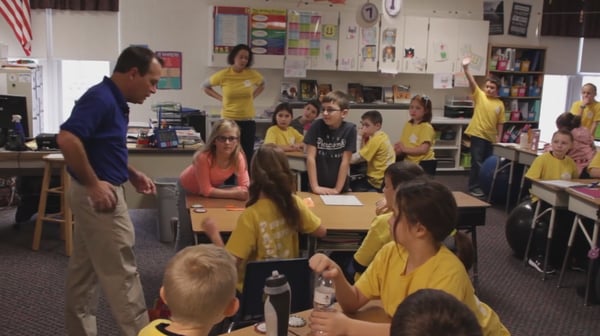 Check out the video below for a comprehensive look at what a complete Young Authors Day experience looks like. Keep in mind this video is from a school's point of view, however like we said, we can adapt the schedule to suit your unique situation at your library.
Our Young Authors Day program demonstrates that anyone can be an author, and everyone has a story worth telling and bringing to life! Bring your universe of stories to life with Young Authors Day!