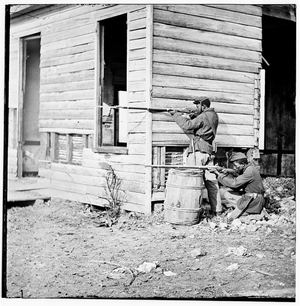 I was listening to NPR again this morning on my way in to work (I know, I know ... NPR again?), and I caught an interview with a gentleman by the name of Ta-Nehisi Coates which I found really interesting. He is the author of a recent article in The Atlantic entitled "Why Do So Few Blacks Study The Civil War?". As a long time Abraham Lincoln impersonator, and a true lover of history, I was amazed that this was a topic which I had never before considered, and as I listened I realized it's importance.
African Americans have a unique view of the events around the Civil War, quite different from that of most white Americans, regardless of where the white American is from in the country. It is a highly thought provoking article which I encourage you to read.
http://www.npr.org/2011/12/08/143291199/black-scholar-of-the-civil-war-asks-whos-with-me
But from my point of view, it brought me back to my regular line of thought which asks why it is that so many people think history to be boring, and thus pass on that apathy to future generations. Very few things are more important to an understanding of the world in which we live than a clear understanding of how and why we arrived where we are today. Kids need this knowledge if they are to be successful as leaders in the future.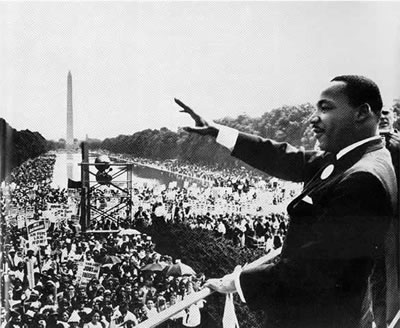 And, I can tell you from years of personal experience that when a skilled performer (he said modestly) with enthusiasm for the subject, gives forth for 45 minutes his knowledge and special love for the subject, kids are not bored at all. Far from it! Rather, they are mesmerized! They enjoy the time so much so that they actually forget that they are learning! I cannot tell you how many times, upon making contact with a client at a school, following a recent or even not so recent performance, we are told how excited the students were by the show and how they "could not stop talking about it for days and weeks!"
No surprise here!
History is filled with excitement and many, many truly awesome and astonishing stories, and when presented as such it never fails to enthrall audiences at elementary assemblies.
This excitement is not limited to elementary school shows about Abraham Lincoln. Following my hearing of the NPR report I reflected on the success of our Frederick Douglass school assembly and what a perfect example it is of elementary assemblies that not only teach but also excite and inspire. And nothing could be more relevant in encouraging young students of color to explore and learn about the events of the past and the affect of these events on their lives today. The same holds true, in fact, for all kids, regardless of color.
Approaching the end of the year, and the coming Christmas holidays it is easy to get caught up in the spirit of the season and forget the brutally dark months that lay ahead after January 1. However, if you can, take a moment and remember this: January is the month when we celebrate the birth of Martin Luther King. February follows quickly after, bringing with it both Black History Month and Presidents Month when we celebrate the birth of Abraham Lincoln. There is no better time in the year to get your kids excited about their own past than during January and February. And there is no better way to do so than with awesome elementary school shows featuring, say, a skilled Lincoln impersonator or elementary assemblies about Frederick Douglass or Martin Luther King!
If you are fishing around for assembly ideas, or if you find your PTA budget still has a few dollars left in it, now is the time to look into scheduling cool elementary school shows that highlight history! Before you know it the holidays will be over, the dark days of winter will be upon us, and your kids will be looking to you wondering what you have in store for them. Don't disappoint them! And don't delay. Remaining dates are few at this time of year. Grab one while you can!
Geoff Beauchamp is the Regional Manager of Mobile Ed Productions where "Education Through Entertainment" has been the guiding principal since 1979. Mobile Ed Productions produces and markets quality educational school assembly programs in the fields of science, history, writing, astronomy, natural science, mathematics, character issues and a variety of other curriculum based areas. In addition, Mr. Beauchamp is a professional actor with 30 years of experience in film, television and on stage. He created and still performs occasionally in Mobile Ed's THE LIVING LINCOLN.