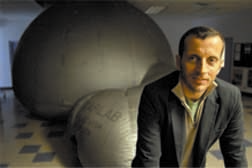 OK, time for a little blowing of our own horn. Year after year, all over the country schools offer up acclaim for our awesome portable planetarium, The Sky Dome. Four separate tours carrying this brilliant inflatable planetarium travel all over the country every year.
Now out West, in California, schools are fortunate in that we have a tour resident in the Golden State just for them! And our California school shows presenter is magnificent! The marvelously suave and sophisticated skills of Mario, our handsome European astronomer, dazzle kids, parents and teachers alike all year round on the sunny west coast!
Our client in Kings Beach, California had this to say:
"Awesome! Parents, students and teachers loved getting up close and personal with the universe!"
In San Gabriel, California a teacher remarked:
"Students LOVED the presentation! The updated technology is amazing!"
And at Crossroads Elementary in Riverbank, California, we heard this:
"Mario is a fantastic presenter! I would recommend we have you visit every year!"
And that is just a small sampling of the feedback we receive from California schools about our portable planetarium school show with Mario. It is simply the best! California schools still seeking school shows and ideas for school assemblies for this year or next should look into the Sky Dome!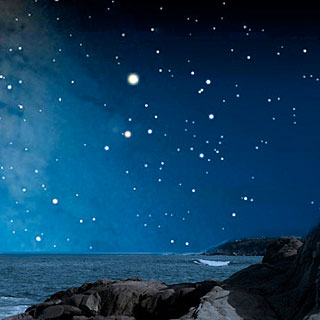 Of course, Sky Dome is equally good in other parts of the country. Our other presenters are also excellent, so regardless of where your school sits, the Sky Dome can come to you and everyone will have a great time!
Geoff Beauchamp is the Regional Manager of Mobile Ed Productions where "Education Through Entertainment" has been the guiding principal since 1979. Mobile Ed Productions produces and markets quality educational school assembly programs in the fields of science, history, writing, astronomy, natural science, mathematics, character issues and a variety of other curriculum based areas. In addition, Mr. Beauchamp is a professional actor with 30 years of experience in film, television and on stage. He created and still performs occasionally in Mobile Ed's THE LIVING LINCOLN.