Well, it's happened. It's officially "Back to School" season, isn't it? *sigh*
When you're finished running around filling backpacks and buying new shoes, take a minute to set up your assemblies and events for the fall. From portable planetariums to character education, we've got your start-of-the-year assembly needs covered. Take a moment to see what's coming to you Fall 2018!
Here are just a few of the assembly programs available for you this fall!
Get more information on your favorite shows, including photos, videos and printable guides, below.
| | |
| --- | --- |
| | Geography and earth science | Grades K-6 |
| | Anti-bullying, motivation and self-esteem | Grades K-12 |
| | Creative writing and performing arts | Grades K-8 |
| | Astronomy | Grades K-8 |
The beginning of the school year is the best time to introduce new behavioral concepts to your student body. Shows like Stand-Up, Step-In, Stop Bullying, No Bully Zone, Mr. Peace and Inspector Iwannano are fantastic ways to start your year on the right foot, for a more peaceful, caring, thoughtful year.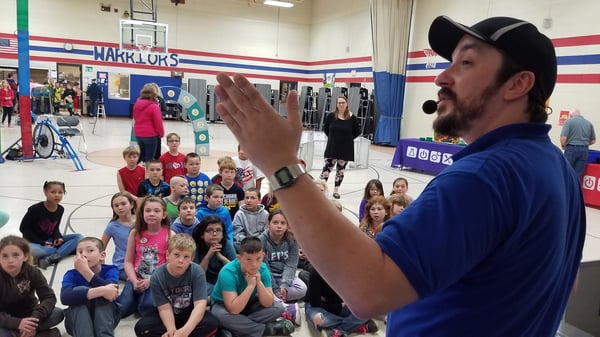 If your character education needs are covered elsewhere, beginning the year with an amazing experience such as STEAM Museum or SkyDome Planetarium will ensure your kids think learning is fun right out of the gates.
Time is running out, but when you book early, you're making sure you're getting the best pick of assemblies that suit your kids needs while everyone else will be scrambling in September!
Let Mobile Ed help you bring in the new school year stress-free, and call now to book your assembly shows today.