With all of our live, educational school assemblies now on the road, the report cards have started to come in! Take a look at how we did in the first few weeks of the new school year.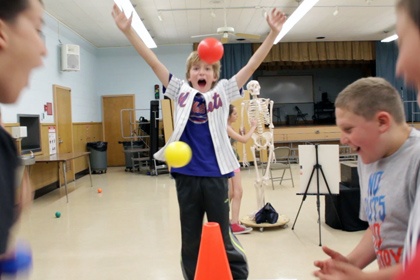 Earth Dome
"All the kids and the teachers said that they really enjoyed the Earth Dome. I thought that John did a great job and the kids really liked him. 10/10"
- Springfield Elementary, Springfield, CO
Kidz Science Safari
"I was so impressed with Jack! I told him he could leave an hour earlier then my schedule stated (classes combined so I had an extra space at the end of the day. Or I would have the fourth and fifth graders have an extra session. He opted for the kids to have the extra time slot! EVERY teacher at my school raved about the Science Safari! The office staff support was amazing! Thank you! 10/10"
- Toyon School, San Jose, CA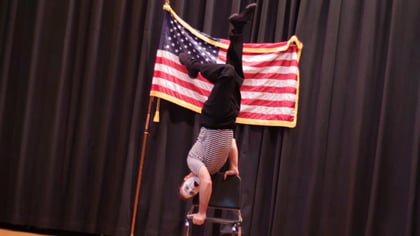 Young Authors Day
"Toma the mime was excellent. We are an emotional support school and he did a great job of tending to the needs of our students. We would love to have Toma back in the near future. 10/10"
- DCIU, Glen Mills, PA
Inspector Iwannano
"Our students were excited and the information was presented in a way our students could grasp the concepts easily. 10/10"
- Vidor Elementary, Vidor, TX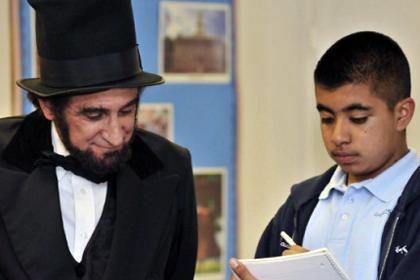 The Living Lincoln
"Our Lincoln was amazing, he was early and began each show on time and kept our students very engaged. He was very believable, I felt like I was going back in time and listening to the real deal. 10/10"
- Excel Academy, Arvada, CO
The No Bully Zone
"10/10"
- Barkhamsted School, Barkhamsted, CT
We'll post more report cards as they come in! If you're looking for a review on a specific program, head over to our reviews page where you'll find report cards on nearly every one of our programs.